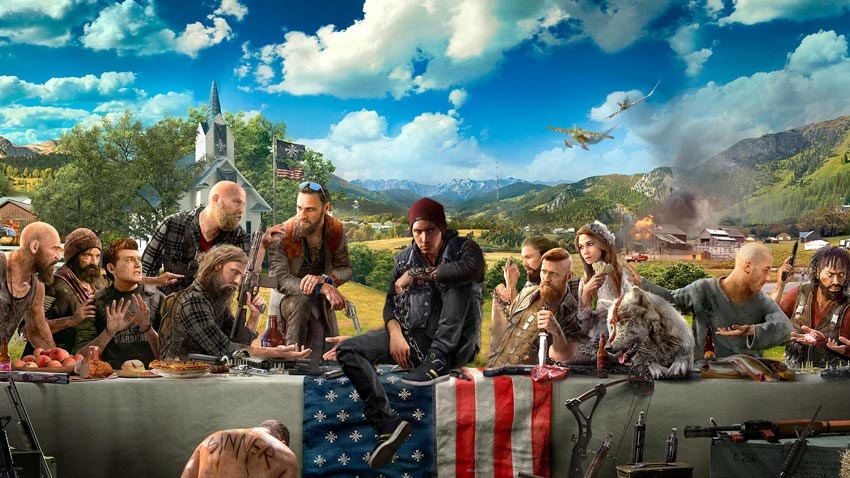 I think I'm just about done with Far Cry 5 for the year. The base game was a thrill, the DLC episodes were okay at best and have pretty much wrapped up with the release this week of Dead Living Zombies. Sure, Far Cry Arcade is meant to keep the fire burning for Ubisoft's cult-killer sandbox, but once I've had a session or two through the final DLC episode, I'll be ready to clear the game from my PS4 and use that space for other titles that are shaping up to bust my bank account in September and beyond.
There might be a minority of people who'll still keep the game around, or maybe, and this is something that I know sounds absolutely ludicrous, there are people who didn't buy the game during the first week of its launch. It's like they're FOMO-immune or something. Preposterous stuff. Inconceivable. For those players who are keen to hop into Montana and give the Eden's Gate cult a little of the ol' what-for and various other anachronistic catchphrases, then you've got some pain to look forward to when Far Cry 5 updates itself.
Update 10, which is live now, adds not only a New Game Plus mode but also a new difficulty level called "Infamous". I haven't checked it out yet, but I'm presuming that Infamous difficulty is so damn hard that it actually comes to your house with an axe and chops your fingers off so that you can't hold a controller or get past the main menu. Fiendish stuff.
New Game Plus is as stock-standard a mode as you'd expect. A second chance to revisit Montana, but with all your gear and upgrades intact as you return to Hope County. This deputy is a little too well-prepared, if you catch my drift. Otherwise, I think I'm done. I'm still happy with Far Cry 5, a game which was another fascinating descent into madness and provided thrills a'plenty through its many hours of action.
That, and show me another game that allows you to have a conversation with an NPC just before they get mauled by a random wolf.
Last Updated: August 30, 2018