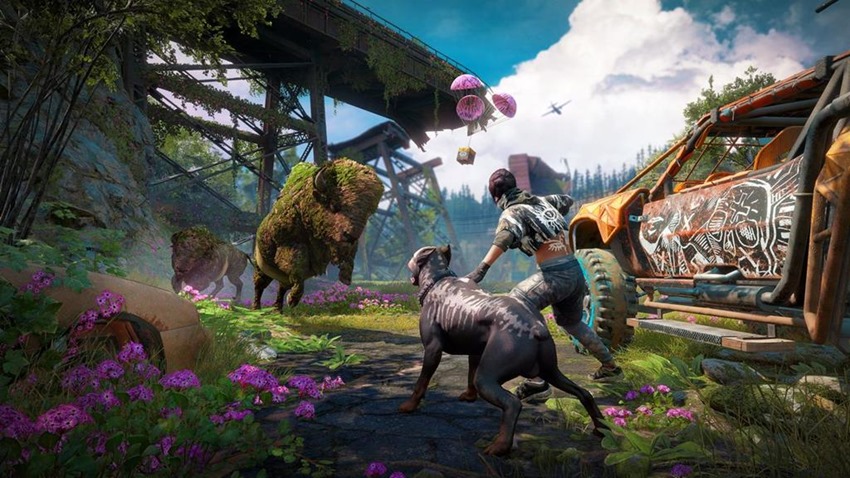 It's a good thing that Joseph Seed had so many followers, as the cult leader's peggies sure did die in absurd numbers by the time that Far Cry 5 had wrapped up its story. Heck, these acolytes of the apocalypse weren't even much of a threat, as their blind faith saw them leap headfirst into danger and catch a few bullets in the process.
It didn't really matter how many peggies were hounding you at any given time, as a quick flick of the wrist and some savvy gunplay could easily take down an army of brainwashed cultists. For Far Cry: New Dawn, Ubisoft wants to change that formula up and give players deadlier opponents to deal with. Thanks to enhanced enemy AI, the post-apocalypse might just more ruthless as creative director Jean-Sebastien Decant detailed how the game world and its inhabitants would react to your incursions into enemy territory.
"In Far Cry we have generally had efficient AI, but they have a lifespan of a few seconds," Decant explained.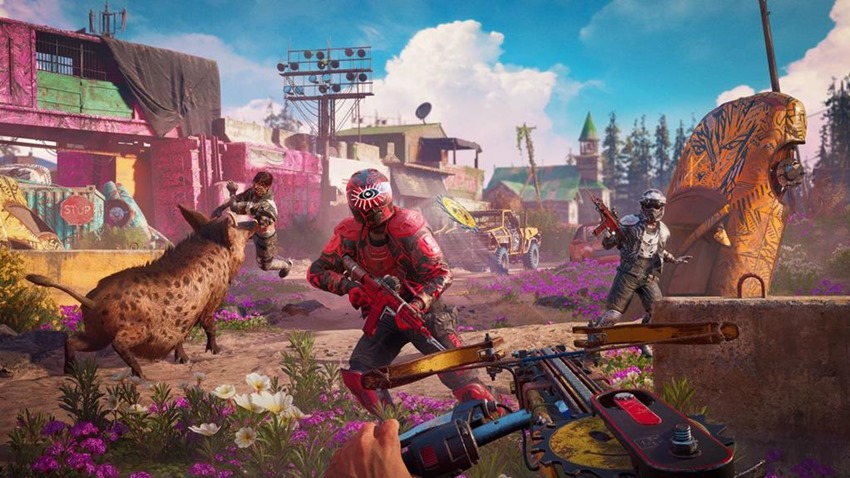 We wanted to find a way to make them last longer, and be more efficient, to present a higher level of challenge. The more efficient they are, the more they are protected, the more you are drawn into the crafting loop, to get weapons that will be able to take them down. We use them to create different challenges in the world, like the Escalation mode with the Outposts becoming increasingly difficult, and the Expeditions outside of Hope County.
This ain't no headless snake though. Far Cry: New Dawn follows in the foosteps of other games in the series, presenting players with a face to put behind all the chaos. Or in New Dawn's case, two identical faces in the form of Mickey and Lou, sisters who have risen up in a dangerous new world to sit at the top of the food chain.
Ubisoft isn't ready to spill the beans just yet on who the sisters are in the grand scheme of things, but their inclusion does give the spin-off an interesting new narrative angle to operate from. "We try to take different angles with each and every Far Cry," Decant said.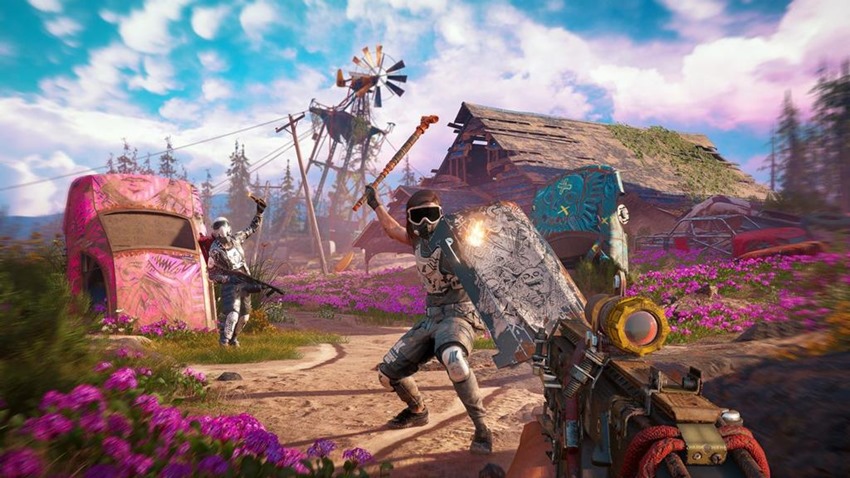 Vaas was very unlike Pagan Min, and Pagan Min was unlike the Seed family with Joseph Seed. What I really wanted us to focus on was a female villain, and then try the approach of having a duo.
Far Cry: New Dawn arrives on PlayStation 4, Xbox One and Windows PC on February 15. For more on the game and a sneak peek at some of the gameplay, click right here for more.
Last Updated: December 7, 2018