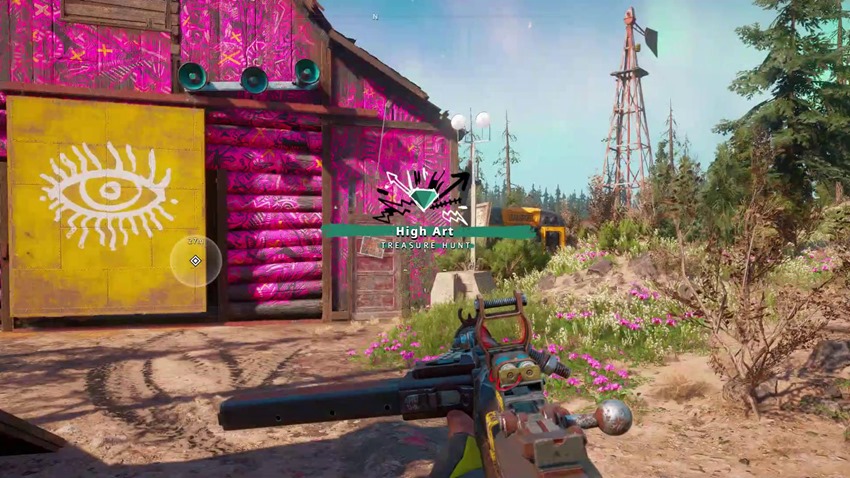 Looking to score big on a stash of perk points, resources and some silver with which you can buy some of the deadliest weapons in Far Cry New Dawn? Then you've come to the right place, as we've scoured the entire map of Hope County, dug into some prepper stashes and have figured out just how to unlock the doors to a treasure trove of goodies! Read on, for a guide that'll help you out in a pinch.
High Art
So there's this Highwaymen outpost out in the middle of nowhere. Lightly guarded, dressed in gaudy pink and housing some good loot. Want it? Well you're only a few bullets away from obtaining it. With the goons taken care of, run to the back of the garage and locate the broken windmill. Climb it, then zipline in and you'll be able to tackle the next step.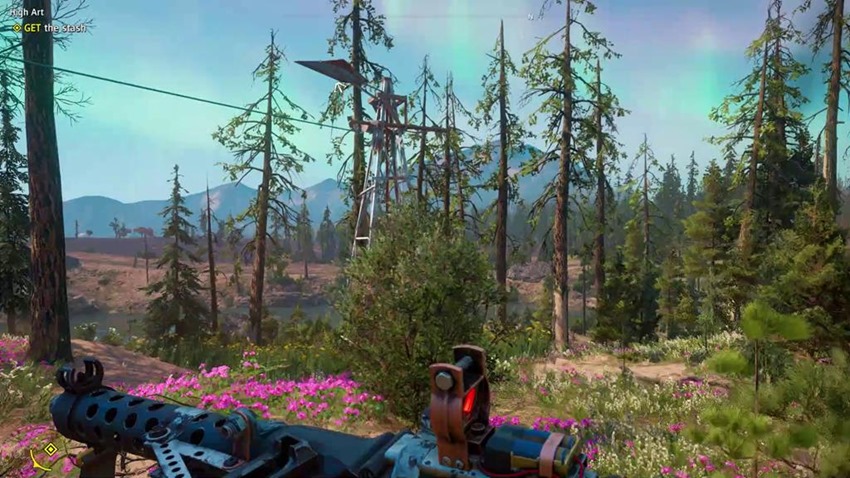 Go to the garage door and turn this valve: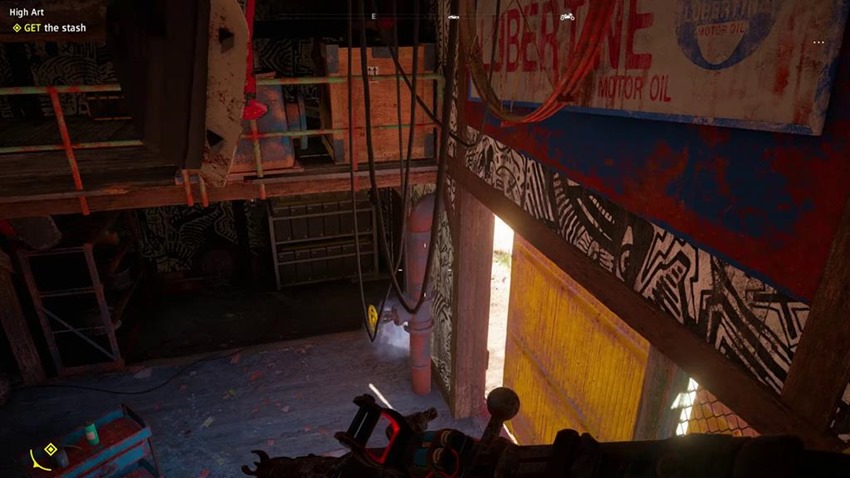 Jump back onto the second floor that you landed from, hop onto the car and then jump to the opposite end of the building: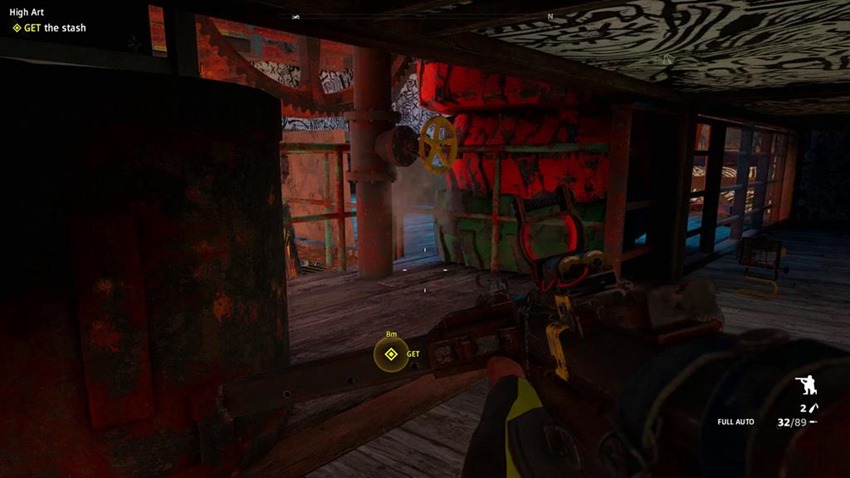 There's another valve hidden there, so turn it and hey presto! You just completed another treasure hunt and you've gotten some sweet loot for your efforts. All you have to do now, is decide which skill trees you want to plug those new perk points into.
Last Updated: February 15, 2019