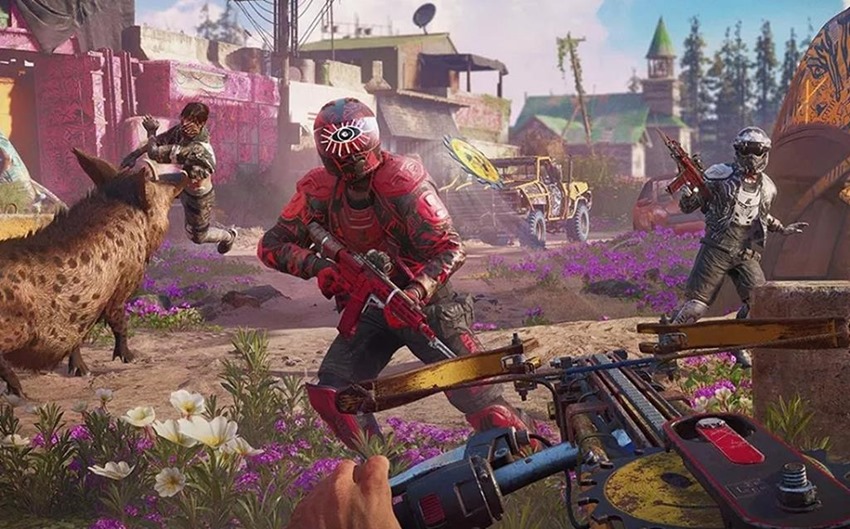 You know what scarier than a religious madman who kidnaps people in an attempt to grant them salvation from a nuclear apocalypse that he believes is coming? The exact same fellow, only he's actually right. So spoilers if you're reading, but if you played Far Cry 5 and chose that ending, then the game ended with a twist that could only be called M Night Shyamalan in scope, as Joseph Seed's warning of the end of days turned out to be a hell of an accurate prophecy.
It has been 17 years since the bombs fell. Almost two decades of war and ruin, that has led to the world descending into chaos as a new status quo has risen up in the ashes of mutually assured destruction. Welcome, to Far Cry New Dawn:
While it ain't no Far Cry Blood Dragon 2 (Which will probably never happen), New Dawn does look like a fun new spin-off to tinker around with until the inevitable Far Cry 6 arrives. Still set in Hope County, it's up to players to find a way to thrive and survive in this harsh new frontier of irradiated wastelands and hostile bandits. Which is pretty much the Fallout 76 game we all wanted in the first place, so I ain't complaining.
Far Cry New Dawn will arrive next year on February 15 for the good ol' Xbox One and PS4.
Last Updated: December 7, 2018