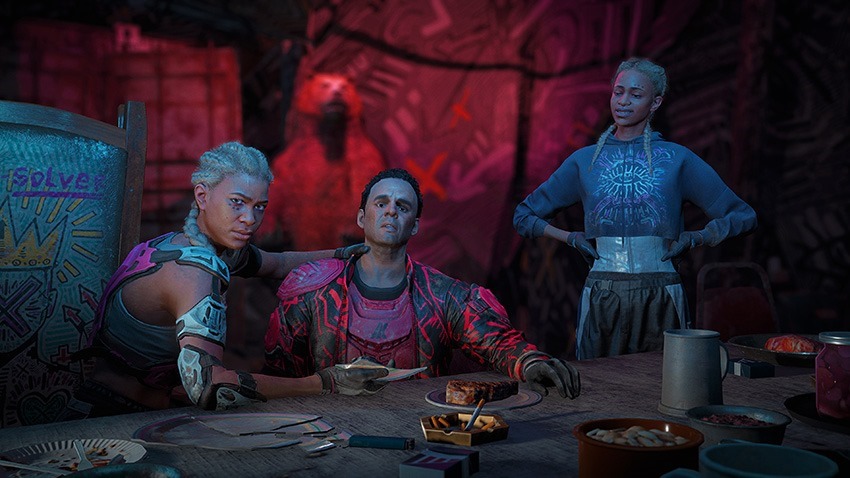 Far Cry 5 was a game that I enjoyed immensely, even if its story didn't quite have the bite it could have. I', pretty keen on its sort of sequel though, mostly because I'm a sucker for games that have RPG elements that go beyond just gear. In Far Cry New Dawn, your enemies and their weapons have levels, which means trying to take on dudes stronger than you will lead to sadness and despair.
I genuinely hope that the game tells a better story this time around – and this new story trailer for the February 15 game gives me a little hope. For starters, it looks like you may have to work with the bastards who put you through hell in Far Cry 5, as you ally with New Eden, a group of people who're still following the teachings of the balmy Joseph Seed. It looks like the Nouveau Peggies have fared a lot better than you have in the aftermath of the apocalypse, and you may need their help to overcome the twin sisters who seem to just want to blow everything up.
Take a look:
"Shit just got real. Face off against the ruthless highwaymen and their leaders the Twins as you fight to survive in a dangerous post-apocalyptic frontier. Form unexpected alliances, build a deadly arsenal of makeshift weapons and gear using the remnants of the old world to survive against all new threats. Far Cry New Dawn will be available on PS4, Xbox One and PC on February 15th, 2019."
I think the thing I'm most looking forward to is the expeditions feature. They're missions that take you to other parts of the US as you search for resources to rebuild. They're a little more linear without the constraints of an open world, so allow for some exciting challenges, as Gavin detailed in his hands-on look at New Dawn.
Last Updated: January 24, 2019