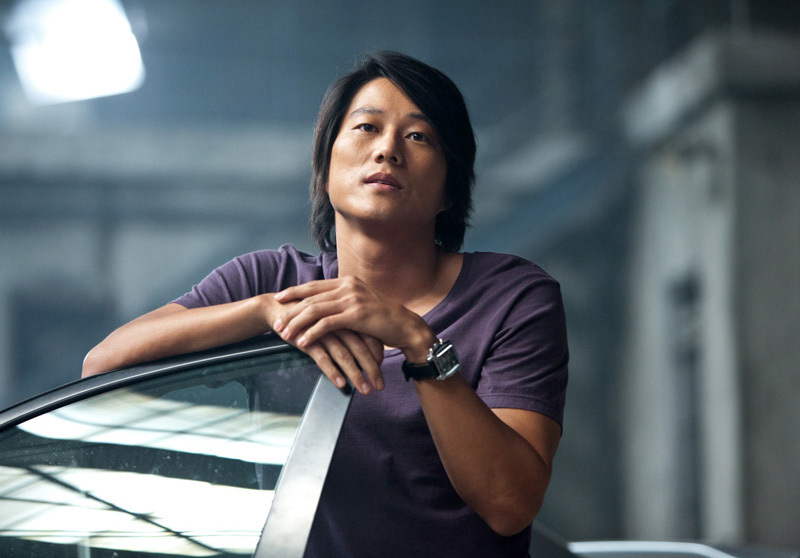 When Jason Statham's Deckard Shaw was introduced into the Fast & Furious franchise, it didn't take long for him to become a huge hit with fans. His combined show-stealing efforts with Dwayne Johnson in The Fate of the Furious is what led to the two of them getting their own spinoff movie in Fast & Furious Presents: Hobbs & Shaw, which has just become a smash at the box office this weekend past.
There is a contingent of fans that are rather irked with Shaw's transition into the limelight however, since his entrance into the movies came at the cost of another fan-favourite: Han Lue.
Played by Sang Kung, Han was first introduced in 2006's The Fast and the Furious: Tokyo Drift, the third film in the franchise that spun away from Vin Diesel's Dom Toretto and his crew and focused the attention on a whole new cast over in Japan. His easygoing demeanour and constant snacking had fans falling in love with him immediately. However, during the film's climactic road race through Tokyo, Han's car got sideswiped by a random car in traffic, killing him. Much to the surprise of many, Han would show up again in the next three Fast & Furious movies, confusing the timeline somewhat. Was Toky Drift somehow set after the events of the other films?
It all became clear during the post-credit scene of Furious 6, in which we saw the events of Tokyo Drift play out again, but from a different angle. To the shock of many, it was revealed that the random car accident which killed Han wasn't random at all. Instead, it had been Statham's Deckard Shaw at the wheel of the offending car, intentionally killing Han as the first step in his plan for revenge against Toretto's crew for killing his terrorist brother Owen Shaw in Furious 6.
The problem was that while Han got a nice funeral and all, and there were a couple of weepy mentions, Shaw has pretty much never had to answer for his murder of Han as he went from full-on villain to franchise antihero. This has sparked the #JusticeForHan movement online as upset fans called for this to be addressed. Speaking to Slashfilm though, franchise writer/producer Chris Morgan (who started work on the franchise with Tokyo Drift) has tried to reassure fans that Han's death is not forgotten.
It does [haunt me]. Honestly, it does. Han is one of my favorite characters. He started my Fast journey with me in terms of the character and also Sung, you know? That character has been a constant for me, one of my very favorite characters, and someone that I think about often, and exactly how we lay out whatever we reveal in the future with him.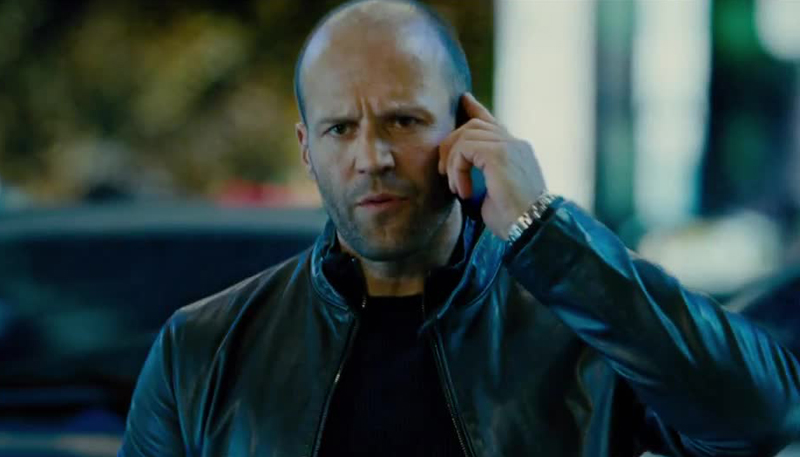 As Morgan continued, he explained that plans are in place to address Shaw's actions against Han. Specifically, as we learn in Hobbs & Shaw, Shaw's past is not as clear-cut villainous as we may think and he feels some regret about his actions as well.
There's a line in this movie from Shaw, right before the ancient weapons battle in Samoa where he's talking to Hattie and he says, 'There's things that I've done and there's things that I have to make amends for.' That, specifically, he's referring to Han there. That's why I wrote it that way.

In terms of Han, I think Han and Shaw – Shaw is going to have one of the greatest arcs of the Fast franchise. It is something that we've been talking so long and so much about that we want to be able to devote enough time to it to make it really land. But his is an arc of redemption, of regret. You should just know, in terms of Justice for Han, nobody feels the need for that more than us. Especially Sung Kang as a friend, and we altered the entire timeline of the Fast universe to preserve [him] for three additional movies. Believe me, we are the biggest fans, and I want to make sure that his stuff is resolved really well.
Morgan isn't spilling on the specifics of that resolution. Asked about the chance of seeing Han on-screen again (hey, Michelle Rodriguez's Letty also "died" in these movies before showing up again later), the writer/producer would only say that "in terms of flashback or bringing him back – let's just see how that story plays out". With the events of Hobbs & Shaw clearly setting up a bigger, multi-movie story arc, and with a sequel all but a forgone conclusion given its box office success, maybe we'll see that story sooner rather than later.
Last Updated: August 5, 2019