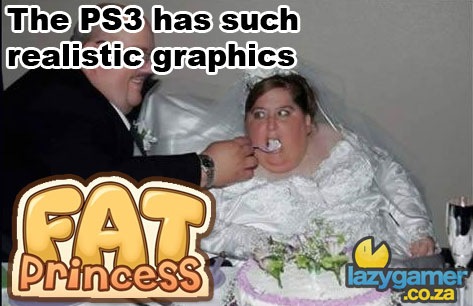 Fat Princess, Titan Studios' class-based, cake-enriched take on capture-the-flag is available on PSN and it's delightful. Unfortunately, the game – which places emphasis on multiplayer – has launched with its online multiplayer component broken, paralleling Castle Crashers' defective release on XBL last year.
Thankfully Titan and Sony are aware of the online issues, and have taken a break from stuffing their faces with delicious confectionary to fix the problem.
"Players are sometimes experiencing significant lag in some games. Thanks to your feedback, we've identified a specific problem and already have a fix in testing," Titan says via their official blog.  hey say they're already working with Sony to "get the patch into the Sony testing process as soon as possible," but there's no word on when the patch will be available. Hopefully Sony have a speedier certification process and the patch won't take months to surface.
Source : 1up
Last Updated: August 3, 2009