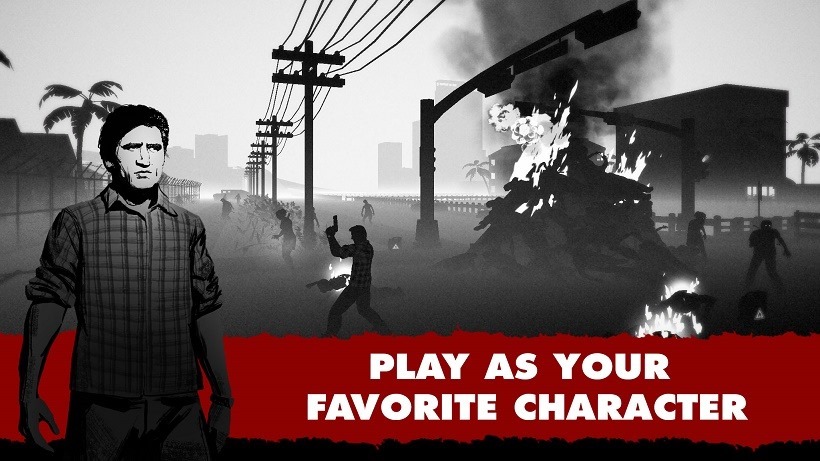 Being a massive fan of zombies, it's no wonder that I adore The Walking Dead franchise. It contains all the undead goodness I could ever want!
I've been through the comic books (most of them), watched the show (oh my that season 6 ending), and played all the games (well, at least those made by Telltale). Naturally, I'm following the spinoff television series too.
Though Fear The Walking Dead is nowhere near as good as the original, I've grown fond of most of the characters (oh Nick, you poor druggy). I've also found it fascinating to see the chaos that took place when the outbreak originally occurred – something that hasn't really been covered in detail by the media I've listed above.
Anyways, I'm not here to spoil anything for you. If you've missed the first season of the show, I'd recommend catching up on it ASAP, because the second has just kicked off. There's  a new mobile game out too…
Fear the Walking Dead: Dead Run is an exhilarating tactical runner that puts you inside the apocalyptic fall of Los Angeles from AMC's hit series Fear the Walking Dead. Relentlessly pursued by the undead, you flee across familiar LA landscapes as the city is overrun; an abandoned church, a high school, the local sports arena. Shoot too much and you'll slow down. Don't shoot enough and you'll be overtaken.
Hey, that doesn't look half bad at all! I've been looking for something new (other than Hearthstone) to keep me busy on mobile. Perhaps Fear The Walking Dead: Dead Run is the answer.
It's only available in iOS at the moment (sorry Android peeps), and will be free to download, which is quite nice. There are in-app purchases waiting to have money thrown at them however. Still, the game looks like a decent time sink, and one I'm going to try out right this very second.
What about you? Does Dead Run appeal to you? Wait a second, why does that name sound so familiar? Hmmmm…
Last Updated: April 12, 2016