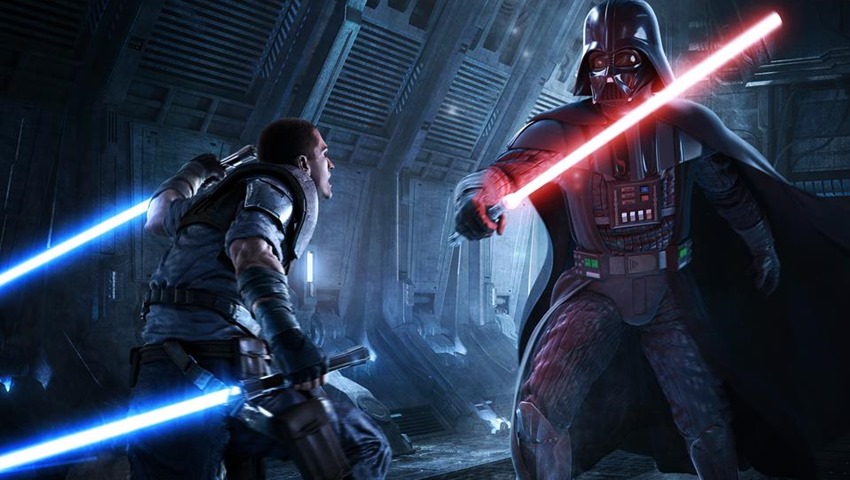 May's a great month. It's the month that I was born in, which usually explains why a Hellmouth opens near my home every time this year and the Rock also happens to share that day of vaginal escape with me. The most electrifying birthday date in the world aside, the first week of May is usually Christmas for Star Wars fans, with days four and five being a day of celebration and revenge respectively.
Xbox is kicking off said celebrations with not one but two free Star Wars games this month. Here's the list of what and when to expect them, provided your Xbox Live subscription is paid and up to date:
Giana Sisters: Twisted Dreams – Director's Cut – May 1 – 31 on Xbox One
Lara Croft and the Temple of Osiris – May 16 – June 15 on Xbox One
Star Wars: The Force Unleased II – May 1 – 15 on Xbox 360 & Xbox One
LEGO Star Wars: The Complete Saga – May 16 – 31 on Xbox 360 & Xbox One
That's not a bad selection, although I've got massively mixed feelings still over Star Wars: The Force Unleashed 2. The sequel to one of the best Star Wars games ever made, Force Unleashed 2 is also far far shorter than the original. Seriously, I remember playing it years back during week one, blazing a path with dual lightsabers and expanded Force Powers and then realising four hours later that I'd somehow managed to complete it already. I believe my stupid face looked like this upon realisation:
As for the rest of the month, it's good! Lara Croft and the Temple of Osiris is an unsung hero according to Noelle's axes near my neck, while the complete collection of LEGO Star Wars games from Traveller's Games is perfect for the younglings. Giana Sisters: Twisted Dreams rounds out the collection with some capable platforming with a twist, in case you're in the mood for that kind of action.
Last Updated: April 24, 2017