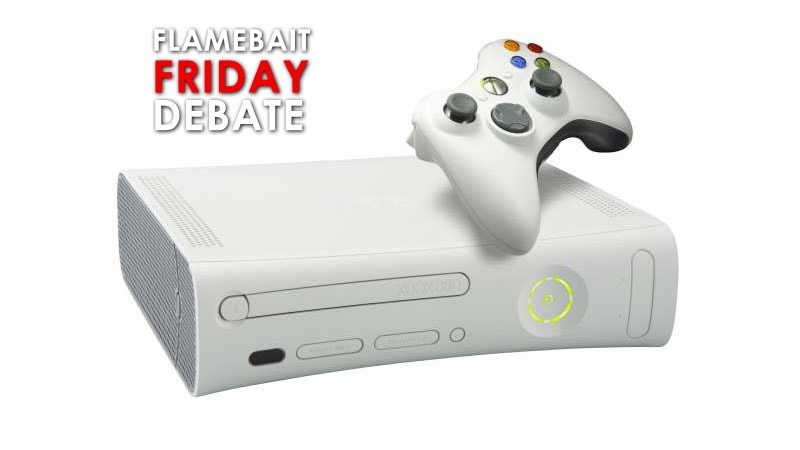 The Xbox 360 has been discontinued. Or at least, production of the Xbox 360 has been discontinued. You'll still be able to buy one, until inventory of the thing is depleted. I have an unfathomable amount of love for the Xbox 360. Right up until the moment that Microsoft lost focus with the system (around about the time Kinect was introduced, not co-incidentally) it was last generation's very best gaming system.
A massive library of great games (that weren't, contrary to opinion just shooters), the most functional online system and better performance from multiplatform games – a situation that seems to be reversed this generation.
"I am incredibly proud of all of the work and dedication that went into development of the Xbox 360 hardware, services and games portfolio over the last decade. And I'm grateful to the fans for their continued passion and support," Phil Spencer said.

"While we've had an amazing run, the realities of manufacturing a product over a decade old are starting to creep up on us."
I can't actually believe it's ten years old – and I've owned one for nearly that long. Ok, technically I've owned 5, because three of them suffered from that horrible red ring nonsense. Towards the end of its life, Microsoft also had very few exclusives that weren't built around Kinect, so its last few years have been rough.
But the first few? Magical. The Xbox 360 responsible for some of my greatest enduring friendships, it's one of the reasons I'm part of this site and it's home to some of my very favourite gaming memories.
But you're not here to hear about me! Tell us! With the 360 discontinued, what are your best and worst Xbox 360 memories?
Last Updated: April 22, 2016