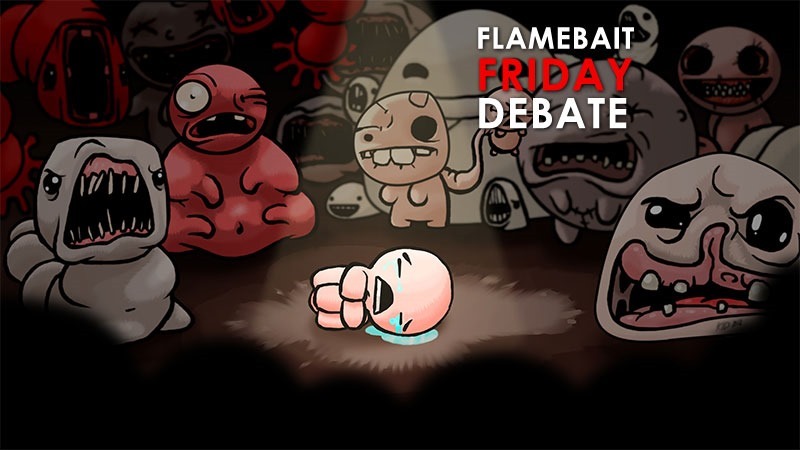 Sometimes – even when I have new games to play, I'm not sure I want to play them. I sit in front of my screen for about half an hour contemplating what to play, or even if I should play anything. . Sometimes I have no idea what I do want to play when I'm given a rare opportunity to play something for fun and not for work.
When that does happen, I end up – inevitably – firing up one of my standbys; the games I play when I have no idea what the hell I want to play. For me, that's almost always The Binding of Isaac. There's just something about the game's quick plays, gross sounds and visuals and randomly generated rooms and runs that make it the easiest game for me to play when I'm not really sure what I want to play.
More recently. I've been doing the same with the excellent Alienation – and just going out and repeating missions for loot when I'm not sure what else I feel like playing. And of course there's always the perpetual standby, and one of the greatest video games ever made: Peggle.
But what about you? What games do you play when you have no idea what the hell you want to play?
Last Updated: May 13, 2016