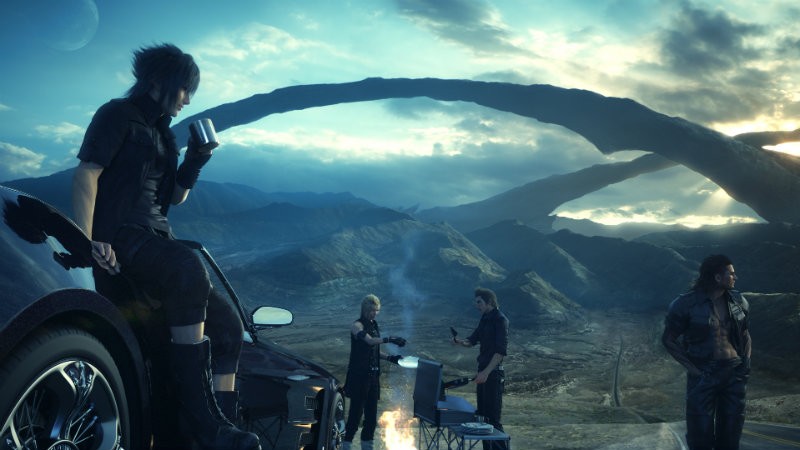 Final Fantasy XV is one of my more anticipated games coming next year. In fact, I keep trying to forget that it's coming because I get too excited and the time slows to a crawl. As one of my first ever beloved gaming franchises, Final Fantasy has a very special place in my heart, and we might be getting an extra taste of it before the game launches next year.
Episode Duscae, the FFXV demo, let players get a feel for the combat, the environment and general gameplay experience. It's just a vertical slice, but there was still something truly special about hearing the music, seeing the visuals and using that summon. The demo was even patched to include changes made to the game.
Now, FFXV director Hajime Tabata has told a Chinese site VGTime (thanks VG247) that a new demo is being produced. Could this be an addition to Duscae, or an entirely new demo? There was talk earlier this year about the demo including some city environments and gameplay – could this be the demo Tabata-san is referring to, or could we be in store for a completely new section of the game becoming available before the final game releases?
I like all the content and proof that the game is moving along, but I'd rather that they focusing on finishing and releasing Final Fantasy XV rather than giving us tons of demos and vertical slices. Then again, there's a plan for post-launch DLC and all sorts of extra content; perhaps the next demo will be linked to pre-orders of the game or purchases of season passes. That's one way to lure in potential customers – Final Fantasy fans are desperate enough to do anything just to get their hands on even a slice of the game a bit early.
Last Updated: November 27, 2015