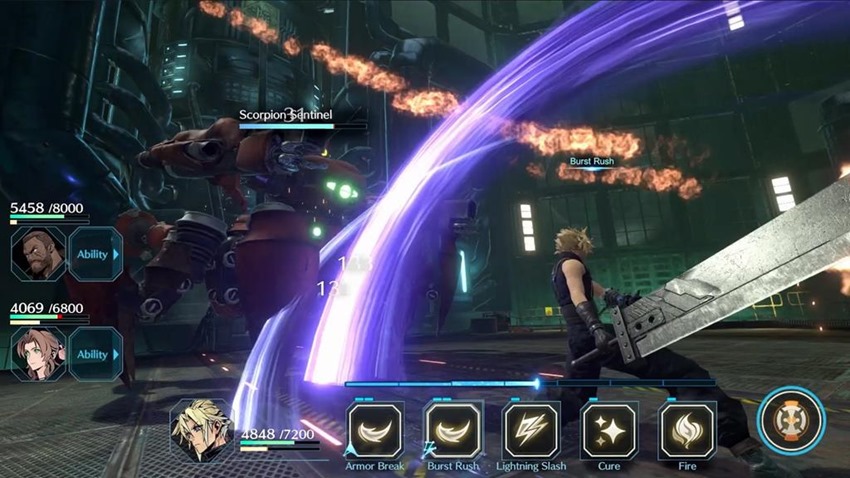 There's a whole lot of Final Fantasy on the horizon, and some of it won't be broadcast just through a TV! During Sony's last State of Play, Final Fantasy 7 Ever Crisis was revealed. This particular flavour is a whole bunch of Final Fantasy 7 storylines gathered from the main game and some of its spin-offs, smashed together into a mobile package.
Okay, that could work considering that I have a phone powerful enough to organise an entire mission to the Moon if it was 1969. Speaking to Famitsu, Final Fantasy 7 Remake director Tetsuya Nomura revealed that the game will be made up of ten chapters, with players only leaving Midgar in the third chapter.
Each chapter will be released for free, but how will the game make its development costs and a tidy profit on top of that? With good ol' gacha mechanics.Nomura explained that weapons inside of the game will need to be unlocked via a gacha system, which is 10% luck and 90% sacrificing your loved ones to the dread god RNGesus for the faint chance of obtaining an item that has +1 better stats.
Nomura didn't reveal how the gacha system will work but he did say that special weapons can be unlocked in fun ways that were not a part of the original game. Disclaimer: Your definition of fun may vary. If it's anything like other gacha games, players will most likely be able to earn a certain currency in drips and drabs while playing Ever Crisis, which can then be used for a few turns on in-game shop roulette wheel.
If you're lucky, you'll grab a rare and devastating weapon. If you're not, you're going to be left wondering what to do with a pile of sticks that you just unlocked for Cloud. Of course you could spend more money on buying fake money, but that's not exactly recommended behavior. Ever Crisis is scheduled for release in 2022, or at least the first chapter will be out next year in case you're not tired of blowing up Shinra's Mako reactor for the eleventy-billionth time already.
Last Updated: March 18, 2021