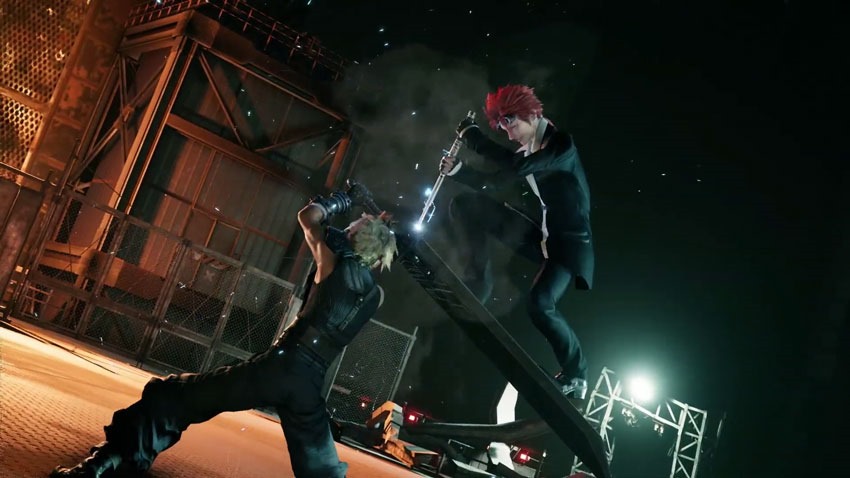 Listen kids, Final Fantasy 7 Remake may look great, but back in my day we didn't have fancy visual effects blazing a path forward for a complete redo of a time-honoured classic. We had to make do with seedy roms, character models so jagged that they'd cut you if you stared at them and regular raids from the wolf lords who carried our weakest off into the darkness during the coldest winter. Those were the days…
We also never had dynamic combat in our JRPGs, no sir. We had to take turns wailing on each other, playing as if the entire game was an emulation of British warfare in the 1700s: Filling a battlefield up with as much cannon fodder as possible, and seeing who had the most serfs standing after everyone had run out of ammo. Like a sir.
If you're kind of wishing that Final Fantasy 7 Remake would return to those roots, then good news! The game had a showing over at the Tokyo Games Show last week, and within that demo was an option to play it in "Classic Mode". It's pretty much what you think, a turn-based battle style that'll allow you to navigate through several menus and unleash devastating attacks.
According to the Final Fantasy 7 Remake Twitter account, players using this mode will "not have to worry about the action side of the combat system," as the ATB gauge will automatically fill up and allow for attacks as opposed to the Standard Mode's requirement that you attack enemies to fill up your special moves tank.
The best of both worlds then, as this should satisfy fans across the divide. While it's still a long ways away from its March 2020 release, Final Fantasy 7 Remake is looking just fine so far. Last week also saw a new trailer released, but because I dig you guys and don't want to see yourself injured in a horrific mouse scrolling accident (JOHNNY NOOOOOO), here it is again for you to watch. It has Turk from Scrubs in it!
Wait hang on, that's Turks, the organisation that helps Shinra do nefarious stuff. Bummer.
Last Updated: September 17, 2019