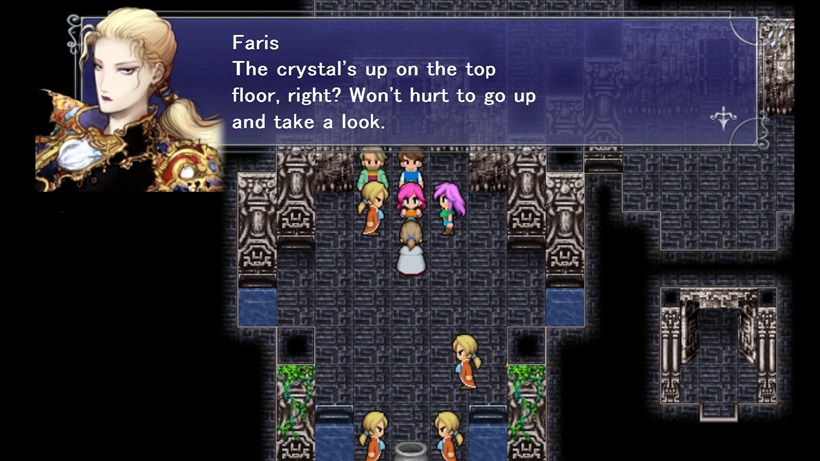 I'm a sucker for Final Fantasy franchise. I've played nearly all of the numbered mainstream titles, including those that came out over two decades ago (though admittedly, I played the III and IV remakes and not the originals). Many may have missed these games however, and Square Enix are nice enough (see: interested in making more money) to port them over to Steam for a modern audience to enjoy. The latest gem to get their attention is Final Fantasy V, which will be releasing toward the end of this month.
Here's the trailer, as well as a breakdown of the game (brought to my attention by a lovable Wookiee friend):
Twenty years after the original FINAL FANTASY V released in Japan, the classic RPG has found its way to PC!

Embark on an epic adventure as four heroes are driven together by fate: Bartz and his chocobo companion, Princess Lenna of Castle Tycoon, the mysterious Galuf, and the pirate captain Faris.
The crystals that bring peace and prosperity to the world – earth, water, fire, and wind – have lost their power and are on the verge of destruction.
Customize characters with an unprecedented degree of freedom with the job and ability system – 26 unique job classes!
Veteran character designer Kazuko Shibuya has returned to recreate the characters and graphics for an enhanced experience!
Updated controls and active-time battle system are optimized for fluid combat for PC.
This new version also includes "The Sealed Temple" from the 2006 release, as well as the Tetsuya Nomura-designed optional boss Enuo, and an extraordinary soundtrack
Includes STEAM trading cards and achievements.
In terms of story, Final Fantasy V was one of the weakest in my opinion. The characters were forgettable (I mean come on, a dude called Butz/Bartz? Really?), and not interesting at all.
The job system however, was neat, and quite fun to play with, so if you're a fan and yet to experience this older Final Fantasy, it may be worth your time. It'll cost you 10% less if you purchase before the release date, the 24th of September. Otherwise, it'll set you back $14.99.
Now if Square could get around to remaking THE BEST game in the franchise, Final Fantasy VI, I would be so happy. And I mean a proper remake akin to the one they are giving Final Fantasy VII, not a reskin like they've done to V now for Steam.
Last Updated: September 11, 2015