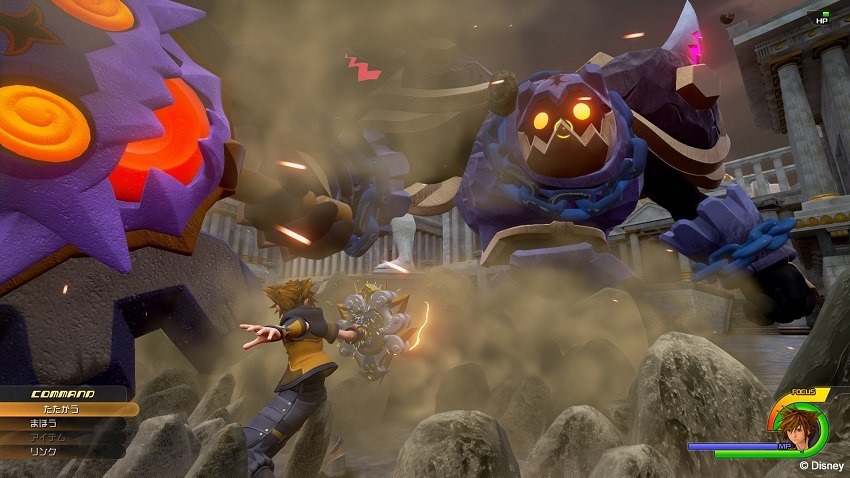 Square Enix really is taking their time with two rather massive RPGs in its line-up, with Final Fantasy VII Remake and Kingdom Hearts III always lingering in the shadows when release dates are brought up. And that doesn't seem like it's going to change this year. Detailing some of the projects the publisher is expecting during their next fiscal year (which kicked off this April), both of the titles are listed. But unlike other projects, they don't even feature a vague "2017" date beneath them.
The image shows some of the projects Square Enix has cooking which include Dragon Quest XI and Final Fantasy XII: The Zodiac Age. Both of those have release dates attached, with other projects featuring vague release windows that will still make it this year. Much like the recently announced stable of Marvel games, both Kingdom hearts III and Final Fantasy VII Remake do not feature any such hints, which strongly suggests the publisher isn't planning on them launching this year.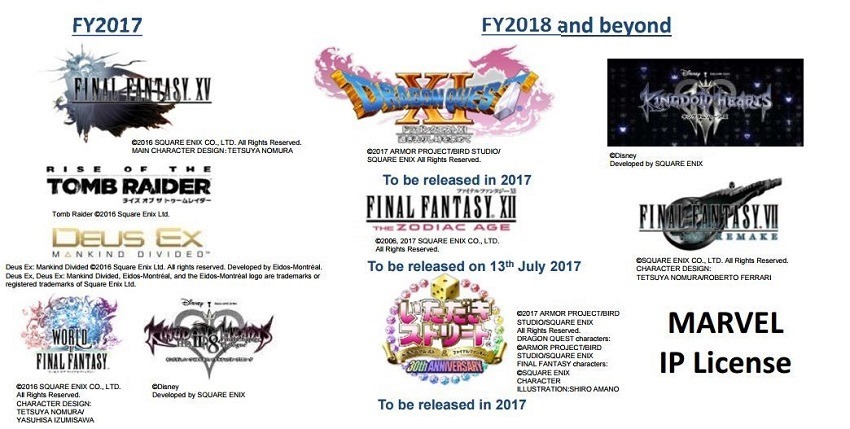 This would echo statements made by game director Tetsuya Nomura in January, who said back then that both projects aren't anywhere near completion.
"While I can't make a sweeping statement because the development process is different from what we've done so far, there are still worlds untouched. Production is progressing on unannounced worlds, in a state that we cannot show them off. In terms of the state of development, there is still some way to go."
Although plans do change. The image makes no mention of some other titles expected to be in development (such as Eidos Montreal's Tomb Raider game), so it's far from conclusive. Final Fantasy VII remake is also still being developed as episodic, with hopes that a first episode will launch sometime this year. Given that it was announced at E3 in 2015, you can understand why fans are getting a little impatient.
But Square Enix have proven in the past to really take their time with these two franchises in particular. So if that's taught you anything, it's to not get your hopes up prematurely.
Last Updated: April 25, 2017