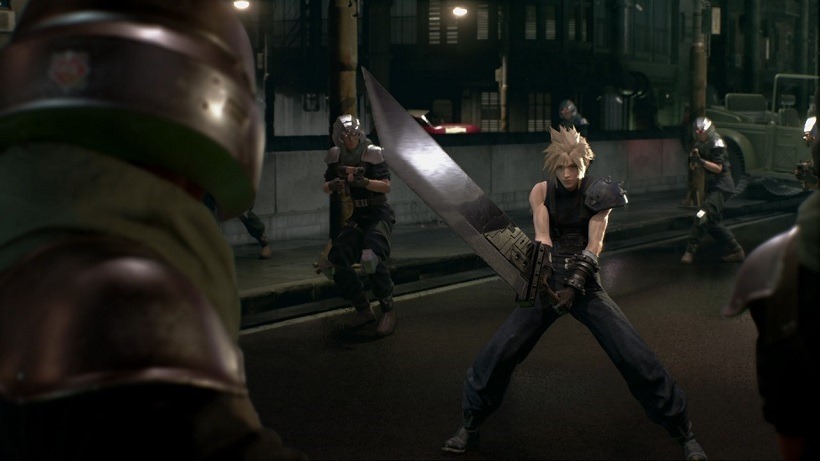 If you were somehow hoping that the dawn of 2017 would bring with it better news for admittedly over eager Square Enix fans, you'd be sorely mistaken. The publisher has many projects lined up for release this year, but it would be outlandish to suggest that any of them hold a candle to Kingdom Hearts III and Final Fantasy VII Remake. Two games that have been lingering for a while now, and two that still have some time to go in development.
The small update comes by way of an interview with game director Tetsuya Nomura with Famitsu (and translated by Gematsu). Nomura, who was previously director on the also long in development Final Fantasy XV before Hajime Tabata took over, warned fans that expectations of a nearby release are sorely misguided. Speaking about Kingdom Hearts III, Nomura explained that there are entire worlds that haven't even yet been touched.
"While I can't make a sweeping statement because the development process is different from what we've done so far, there are still worlds untouched. Production is progressing on unannounced worlds, in a state that we cannot show them off. In terms of the state of development, there is still some way to go."
So that means more resources are being spent on the Final Fantasy VII Remake, right? Not entirely true, with Nomura being even more vague about this project in particular and only stating that it has some time to go in development still.
"We're steadily progressing on production. While we are making them, I apologize that the wait will be be a bit longer for Kingdom Hearts III and Final Fantasy VII Remake. I am very sorry, but to that degree I will make a game that will meet your expectations.

"Last year, I didn't put out much information on either title, but this year I want to show our progress at an event somewhere. The release of the titles themselves have still have a way to go. But there are many titles releasing this year, if you can wait for any 'surprises.'"
That's despite the (hardly detailed) episodic format that the remake will take, which will supposedly break up the most recognisable Final Fantasy into various episodes based on locale. It was assumed that this approach might have alleviated the waiting time, and some even suspected a sneaky release this year to celebrate the game's 20th anniversary.
With this news from Nomura though, that's highly unlikely. But it's also nothing new for fans of either franchise. At this point, waiting comes with the territory.
Last Updated: January 11, 2017