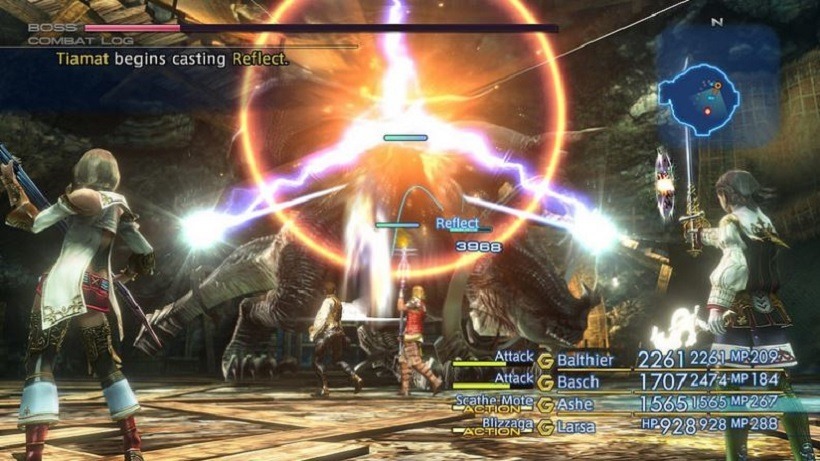 I've played all of the mainstream Final Fantasy titles to completion. Well, almost all of them. I still need finish XIII (and its sequels), and get around to playing XII at some stage too. The latter is a little harder to accomplish unfortunately.
Final Fantasy XII is a 10 year old title that was only ever released for the PlayStation 2 and, well, I never owned Sony's second console. Thankfully, I'll never have to make a plan to source one, or worry about emulation.
Why? Because Square Enix heard my desperate cries and have now officially announced a remaster. It's called Final Fantasy XII: The Zodiac Age, and it's coming to the PlayStation 4 in 2017. Here's a bit more about it, along with a brand new trailer…
FINAL FANTASY XII THE ZODIAC AGE improves upon the 2006 classic FINAL FANTASY® XII, now more beautiful and easier to play than ever. The high-definition remaster introduces several modern advancements, including reconstructed battle design and a revamped job system. With newly implemented trophies and share functions, as well as stark visual and sound improvements in true HD for the first time, players both returning and new to the game will experience a grand adventure that spans the world of Ivalice in an entirely fresh and improved way
I don't know much about Final Fantasy XII, but I have heard a lot about its gambit system. Apparently it was quite complex, but a lot of fun to play with once the mechanics and such were understood. Here's hoping Square Enix make it easy enough for idiots like me to come to grips with in this remaster.
Even if they don't, I'm stupidly excited to get my hands on Final Fantasy XII. I can now one day look forward to saying that I have in fact played every single mainstream Final Fantasy title.
Last Updated: June 7, 2016