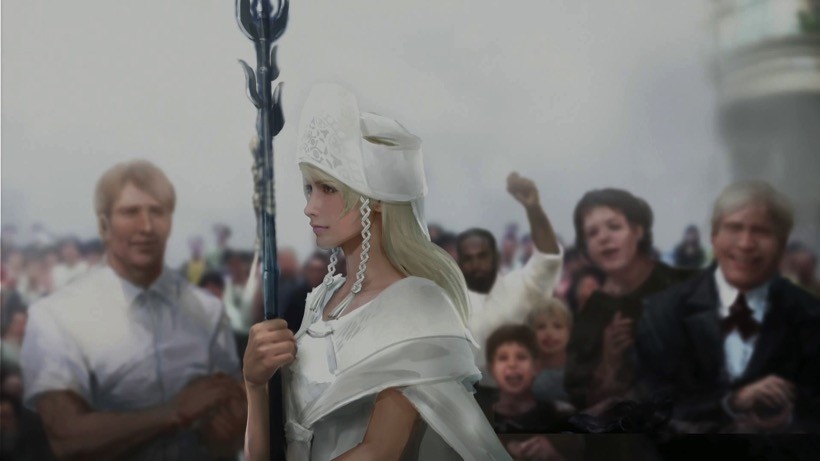 While I generally prefer to go into games relatively fresh, I am so desperate to know more about Final Fantasy XV that I'm happy to read whatever morsels of information they deign to grant us. Plus, with a game of this scale, I'm sure the info we're getting is just a drop in the bucket. New gameplay footage has emerged, but it's actually some deeper story elements that are getting me excited this morning.
First up, though, the gameplay footage. Here's a video showing off Chocobo riding as well as some fishing. Chocobos can be rented for up to 30 days and called at any time, but you cannot raise or breed Chocobos. You can catch fish in bodies of water of all sizes using various rods; the fish you catch can then be used back at camp to make unique and helpful meals.
I usually like to go fishing in games – it's strangely relaxing and if it feeds into a greater purpose then I feel like I'm being productive while just playing some silly mini games. This version of fishing seems to be trying a bit too hard to inject some drama into the experience, but perhaps they will change the music and animations before launch next year.
Now for the really intriguing stuff. According to the new info, The Niflheim Empire has achieved almost total world domination, with the exception of the Kingdom of Lucis which has defied them thanks to the crystal's power. King Regis (King King?) is the crystal's guardian and he can wield weapons from thing air. In his younger days, he fought alongside Cid and General Cor. However, he has aged rather rapidly because his energy needs to be consumed to maintain the shield around Lucis. His wife and Noctis' mother died when Noctis was still an infant. As for Luna:
Luna is a highly revered "oracle," with the ability to talk to the gods. She is the youngest oracle ever.
Luna lives in Tenebrae, a city under Niflheim control that has some autonomy thanks to her role as oracle.
Luna is courageous—unfazed, even when surrounded by the Niflheim soldiers, as she possesses extreme inner strength.
Luna and Noctis made a promise as children. We aren't saying what yet, but it connects to the story.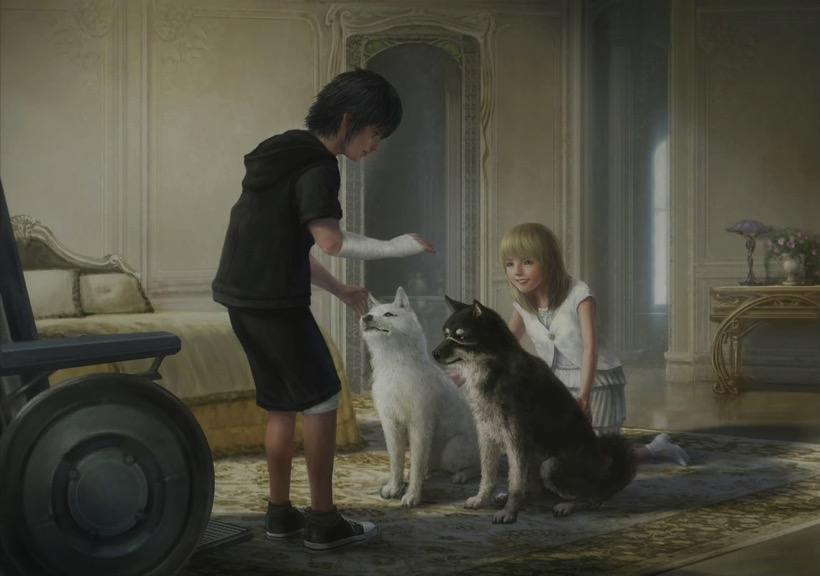 I'm enjoying the dichotomy of black and white with Noctis and Luna. Obviously there is some serious symbolism going on there and I'm keen to see how their story of light and dark plays out. If this is all just the back story, imagine what kind of tale can be crafted with hours upon hours of gameplay to discover. I have a feeling that once I delve into the game, the rabbit hole will go way deeper than we're being shown thus far.
Last Updated: September 21, 2015