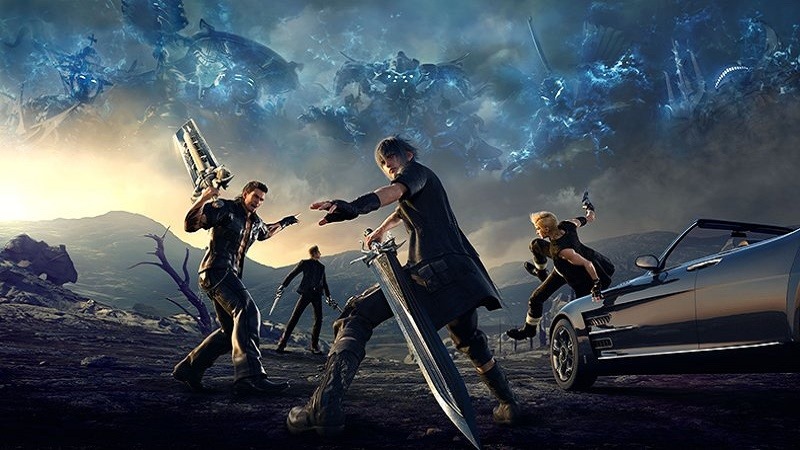 Whether it ended up being good or bad, I think there was little doubt that Final Fantasy XV would sell well. Fans have been looking forward to Square Enix's latest JRPG for a near decade, so of course they were going to cough up cash the moment it hit shelves at the end of November last year.
As it turns out though, Final Fantasy XV is actually excellent. In our own words:
"A vast, emotional experience that offers many hours of gameplay. Would benefit from more storytelling in the actual game instead of outside media, as well as a few other minor tweaks, but still a fantastic journey that is lingering with me days after watching the credits roll."
That sort of praise from Critical Hit and other publications might've been enough to pull in some naysayers, or those simply curious about the game. Exactly how many people bit the bullet post-release though? Well, according to Square Enix, another one million or so (via DualShockers).
"Having received critical acclaim across the world for its beautiful world design and graphical quality, along with the open-world freedom and exciting new battle system, the game continues its strong sales after recording five million units on day one."
They've just announced that Final Fantasy XV has shipped over six million units worldwide (that figure includes both physical and digital). With some simple maths, it's easy to deduct that that means a million copies have been sold since the game's original launch. That's not to shabby for a title that's barely six weeks old!
I expect we'll see even more millions being sold over the duration of 2017. With regular updates and DLC, interest in the JRPG should remain fairly high:
FINAL FANTASY XV provides additional content and associated products to expand and enhance players' experiences, starting with the free game update, Holiday Pack (Free Version) and premium Holiday Pack+ DLC which are now available for download. Those who download the Holiday Pack (Free Version) or Holiday Pack+ will also gain access to the "Moogle Chocobo Carnival," a special in-game event that brings an exciting festival to the whole city of Altissia, starting on Tuesday, January 24thfor a limited time.

To allow players a deeper enjoyment of FINAL FANTASY XV, regular updates enhancing the main game will be coming soon, such as premium DLC content that will provide players additional gameplay experiences."
I've not yet played Final Fantasy XV myself, but I'm dying to! A certain other Portuguese journalist just so happens to have a copy he's busy with. When he's done, I'll finally get to see what the fuss is all about with my own two eyes.
Last Updated: January 10, 2017