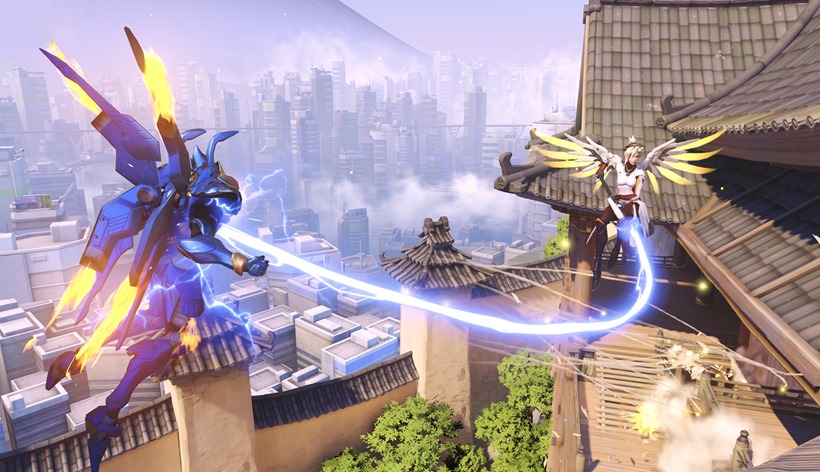 I've been on quite the emotional journey with Blizzard's first ever FPS, Overwatch. When it was first announced, I was completely indifferent and paid little attention. As the months passed however, and as character highlight videos popped up, my interest levels began to rise bit by bit. It wasn't until Gamescom, when I got some hands on time with the title, that I was completely enamoured. Since then, I've been patiently awaiting concrete news on Overwatch's Beta, and finally, finally, Blizzard have obliged.

The first phase of the Closed Beta will deploy on October 27 in the Americas gameplay region, and players may be added gradually to start (with more being invited as new features are ready to test). During this time, we'll continue to make preparations for our Europe and Asia gameplay regions—our goal is to have Europe come online next, with Asia following at a later date.

We're aiming to accomplish two primary goals with our public beta test: First, get tons of top-notch feedback on the gameplay—including balance, feel, and fun—to help us make Overwatch the best team-based shooter on the planet. Second, we want to hammer the heck out of our tech, including stress-testing our server infrastructure and making sure the game runs great on the widest variety of systems possible.
October the 27th? Why, that's less than two weeks away! The only problem is that the beta will be kicking off in the Americas gameplay region first, with others following at a later time. Thankfully, Europe is the very next region on the list to receive access. I just hope that we won't have to wait too much longer.
With regards to access, the Overwatch beta will not be available freely to everybody. If you want to dive into the awesome shooter, you're going to have to play the Blizzard lottery and hope that you are one of the lucky few that gets chosen. If you're interested in trying your luck, you can sign up for the beta right here.
How long the beta will last is anybody's guess. This is Blizzard after all, and they don't follow any rigid schedule. I'm just glad that people, or at least those lucky enough to get access, will now be able understand why I've been so excited for this game!
Last Updated: October 15, 2015