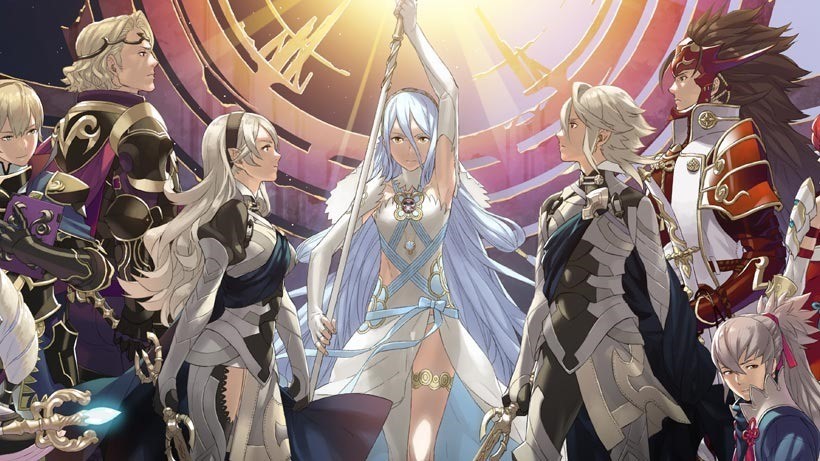 Look, I'm a heartless human being. Being exposed to the internet for far too many hours has stripped of any regular emotions, save a certain sense of glee from dickish behaviour. It's also a decent excuse for why I have absolutely no moral compass when it comes to gaming, as I'm more than happy to chuck a trusted companion in an RPG off of a cliff if it'll net me a +1 weapon that becomes useless five minutes later.
And then there's Fire Emblem. A game that gave me more emotions than a David Cage trailer filled with promises. Fire Emblem Awakening was some good stuff. It was brilliantly tactical and deep without needing to drown a player in info, but it's the supporting cast that made the game so special.
It was magical to forge relationships, get hitched and meet your future spawn down the line when time travel was introduced. And then they died. They all freakin' died because I'm a terrible battlefield commander, who relies on wearing the enemy out by attacking them with wave after wave of expendable troops.
And I may have forgotten about the permadeath feature in the game. I pulled a Tali, and got my wife Tharja killed. Devastated I was. Devastated. But that's a mistake that I am to fix in the next Fire Emblem game. Fire Emblem Fates now has an official release date outside of Japan, of February 19. There's a slight catch however, as Fire Emblem Fates happens to be a three-part title in Japan, made up of the parts Birthright, Conquest and Revelation.
When it hits the west, Birthright and Conquest will be sold as separate titles, while Revelations will cost you $20 as a digital add-on. If you finish either Birthright or Conquest, you can buy the other one with a discounted price. Or you can grab all three in one special edition pack, that Nintendo will have up for $80: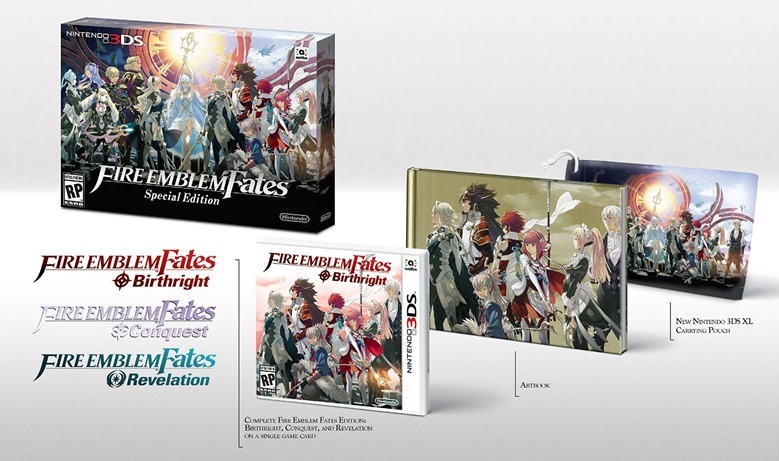 It's kind of like a Pokémon scenario when it comes to the Fire Emblem Fates edition, with Birthright and Conquest apparently featuring vastly different characters and stories, on the same engine. One plays closer to the original Fire Emblem games, while the other is more in line with the recent Fire Emblem Awakening style of gameplay.
Last Updated: November 13, 2015