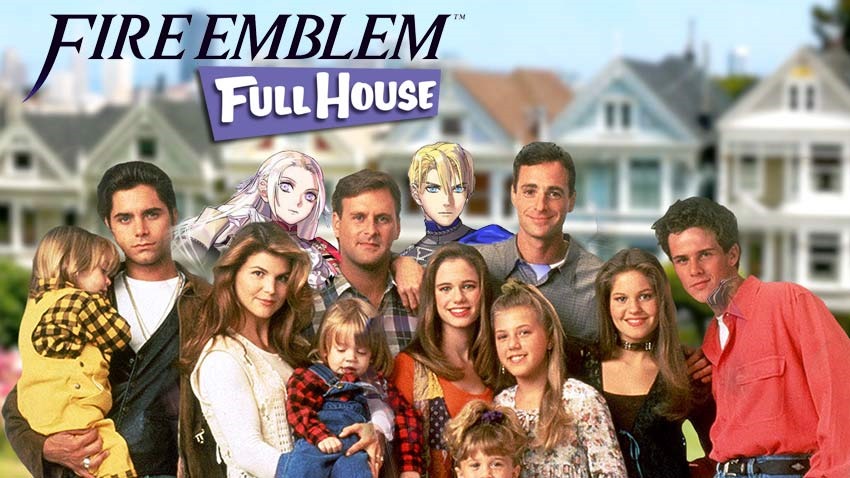 You think you know pain? Buddy, you know nothing of grief and anguish until you've spent dozens of hours raising a soldier to be an ass-kicker supreme in any of the Fire Emblem games of recent memory, only to get cocky and make a mistake that permadeaths your favourite warrior straight out of digital existence.
The key appeal to Fire Emblem, nurturing troops and actually caring for them lest you forfeit their life and find yourself spending time training some other scrub to fill the void in your soul is what makes Fire Emblem so Fire Emblemy to begin with. As do its anime-inspired visuals, tight tactics and gloriously lengthy campaigns that take anywhere from 'good how long?' to 'you must be f***ing joking' to complete.
Fire Emblem: Three Houses may just be the longest of the bunch. Long loooooong maaaaaaaaaan long maybe. Speaking to JeuxVideo at Japan Expo 2019 (Cheers, GamesRadar), Fire Emblem: Three Houses director Toshiyuki Kasukihara revealed how dedicated fans could expect to sink over 200 hours of time into completely waxing the game and its triple threat tale of family houses at war. "To finish the game with just one of the three houses, it took me 80 hours," Katsuhira explained.
I did not cut the vocals or cutscenes, of course. So if you want to do the three paths, it can take you more than 200 hours.
Good lord. Granted, Fire Emblem games typically contain plenty of animation, cutscenes and entire tomes of narrative read through, but even if you cut all that out and toggled auto-battle animations that bypassed the flowery sections for efficient instant subtractions of numbers between troops, you'd still be left with plenty of game. Heck, I'd be generous and say doing the above would cut the game down by half, but that would make for an experience that would still last an easy hundred hours.
I don't it's hyperbole either. I've sunk dozens upon dozens of hours into each Fire Emblem game since I began with Awakening, with the more recent and briefer Fire Emblem: Shadows of Valencia easily gobbling up over 60 hours of my precious time on this planet. Totally worth it though. Fire Emblem: Three Houses ships on July 26 for the Nintendo Switch, which will be just in time for my new shower to be completed so that I can cry inside of it when my next waifu from said game falls in battle.
You could say that I'm Tali-ing up a death-count here.
Last Updated: July 8, 2019