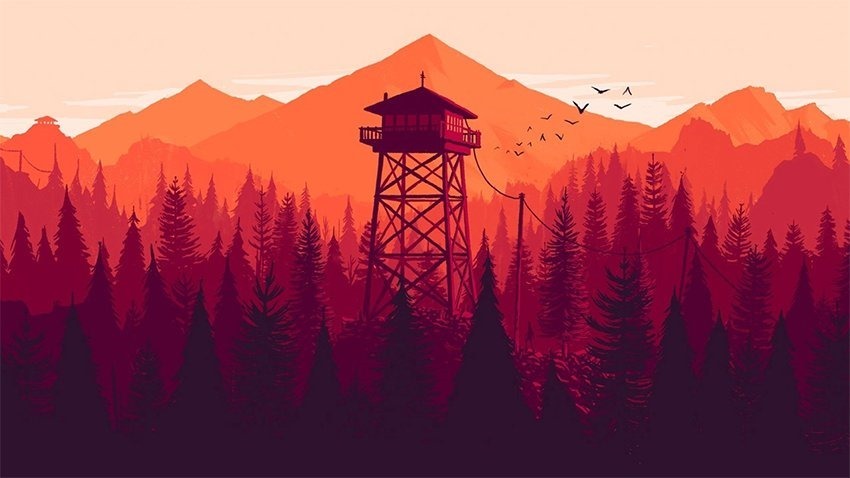 People tease that Valve, owner and operators of the ubiquitous PC-centric digital storefront Steam, no longer makes games. It feels like it's been a lifetime since the renowned studio released a mass-market video game. If their latest, odd acquisition means anything at all, that could be changing.
Over the weekend, Kotaku revealed that Valve had picked up Campo Santo, the independent studio responsible for Firewatch. It's an unlikely pairing, though I think Firewatch's nature lends itself well to future VR experiences. Valve seems heavily invested in the future of VR, so it may start making sense with that context.
Campo Santo's next game is Valley of the Gods, and there'll be no changes to that game (including its multi-platform release), or the team behind it. Kotaku reports that Valve intends to keep the team intact rather than absorb its members into Valve's nebulous internal structure.
Campo Santo confirmed the news on its website and detailed why Valve was a good fit.
"First, we really like making video games. Furthermore, and perhaps more accurately, we really like making and producing entertainment. From the day-to-day production of our last game, Firewatch, to the way we run the company, make merchandise, meet players at expos and shows, send out a quarterly literary journal, throw open-to-the-public game demos in the middle of an artificial forest—all of it is geared towards surprising, delighting, and entertaining the customers who have shared in our success.

In Valve we found a group of folks who, to their core, feel the same way about the work that they do (this, you may be surprised to learn, doesn't happen every day). In us, they found a group with unique experience and valuable, diverse perspectives. It quickly became an obvious match."
For one thing, it'll be nice to see Valve release games (that aren't Mobas or card games based on those Mobas) again. We rather liked Firewatch, giving it 8.5/10 in our review:
"A brilliant adventure packed with some of the best dialogue gaming has even been medium to, Firewatch manages to engross you from the moment it begins and throughout its fittingly brief tale. Even if the journey is far more captivating than the eventual destination, Firewatch is more than worth the price of admission. Wyoming and its mysteries await."
Last Updated: April 23, 2018