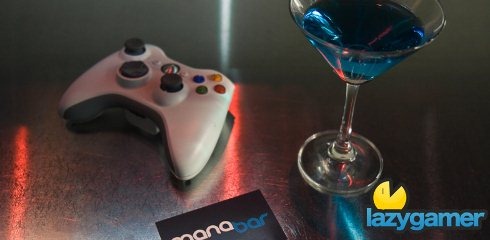 I woke up this morning to find a pretty awesome press release sitting in my inbox, 3 of Brisbane's most respected videogame personalities have teamed up with a hospitality expert to open the Mana Bar. A dedicated gaming / drinking venue in the heart of the entertainment district.
Apart from just being a place to hang out with other gamers like yourself the Mana Bar is going to use it's connections in the gaming industry to host gaming tournaments, product launches, developer interaction events and more.
I am very interested to see how they are going to pull this off with the venue itself being able to hold 50 people and the consoles being kept behind the bar (in safe hands).
The bar is being run by Yahtzee (Zero Punctuation), Yug (AustralianGamer), Prasant (Sega) and Shay (Super Barman) and promises to be full of character if nothing else.
It's opening in February and we'll bring you a report on how it all goes down after that.
You can find out all the info I have by downloading their flyer here
Last Updated: January 10, 2010