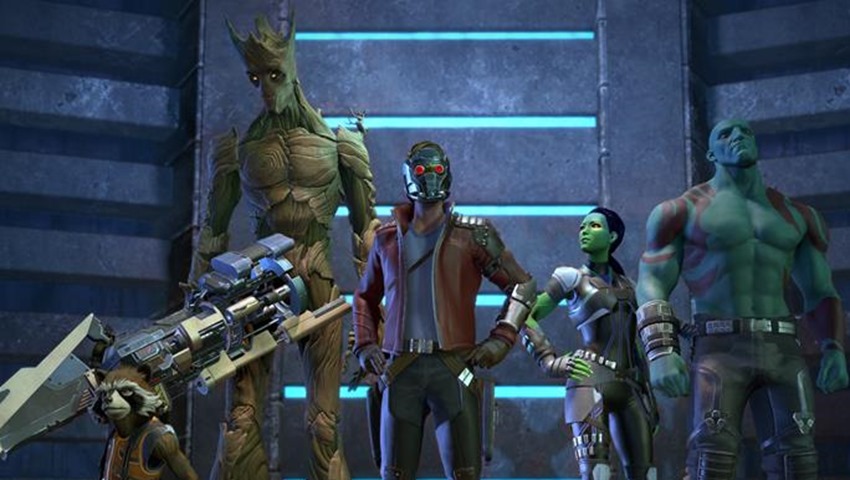 The universe beyond Earth in Marvel comics is a strange and wild place. This is a space inhabited by the nightmarish Brood who live on the border of nightmares and a lawsuit from 20th Century Fox for ripping off their Alien films, galaxies where Elders of the universe play their age-long games and civilisations such as the Kree plot their next move in ongoing wars.
And it's also where a certain band of a-holes reside, cruising around and looking for trouble. Following a reveal last year, Marvel and Telltale decided to lift the lid on not only what their Guardians of the Galaxy game looks like, but also who'll be voicing the titular band of galactic protectors. Here's the first batch of images: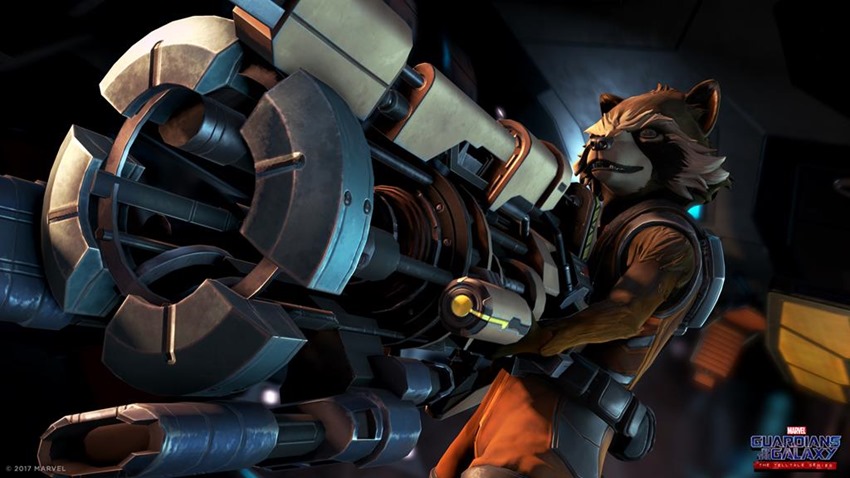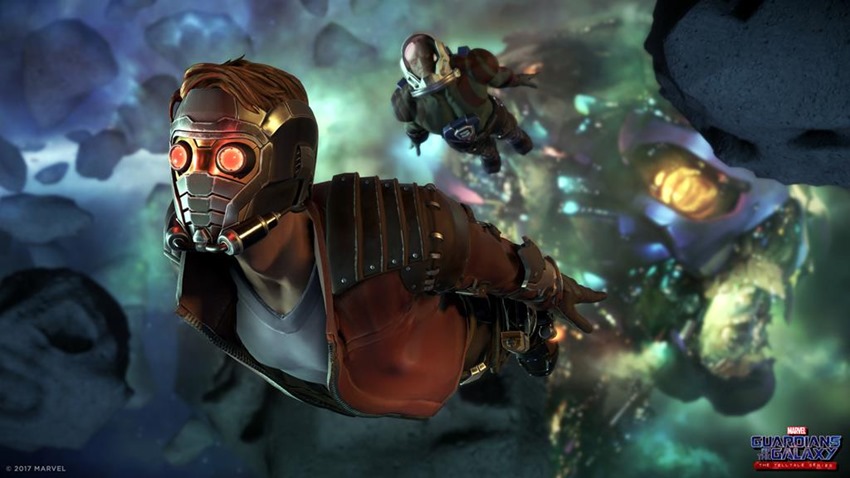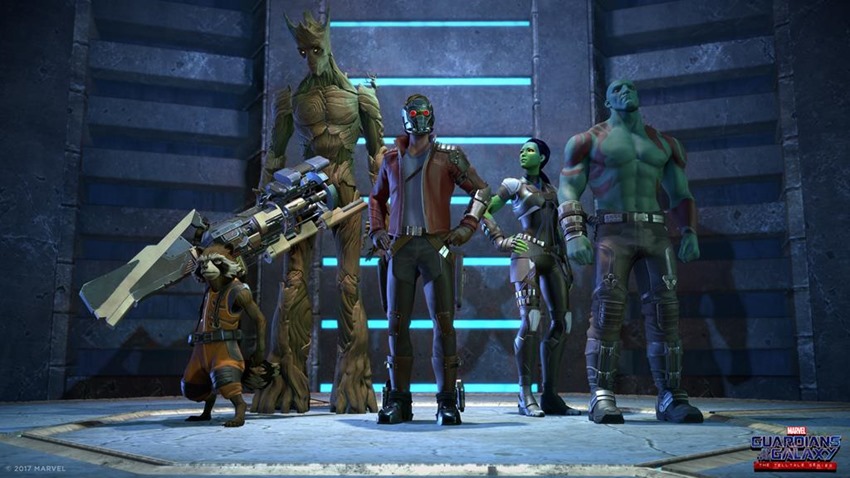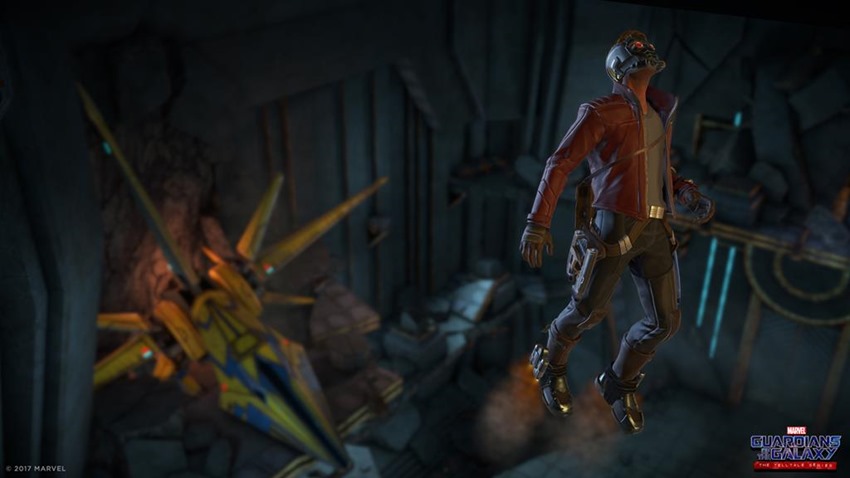 And as for the voice cast? You've got Scott Porter (Friday Night Lights, The Walking Dead: The Telltale Series) as Star-Lord, Emily O'Brien (The Young and the Restless, Middle Earth: Shadow of Mordor) as Gamora, Nolan North (the Uncharted series,SURPRISE) as Rocket, Brandon Paul Eells (Watch Dogs) as Drax and Adam Harrington (The Wolf Among Us, League of Legends) as Groot.
Not a bad cast at all. For the first Marvel game from Telltale, there's definitely a stark difference in visual style judging by those first screens. Previous Telltale games favoured cel-shading, an approach that paid homage to the comic book roots of games such as The Walking Dead, The Wolf Among Us and Telltale's Batman series.
I'm not too sold on this particular palette just yet for Guardians of the Galaxy, but I'll make my mind up properly once I see it in motion. I'm just hoping that Telltale has managed to license a soundtrack that mirrors the always fantastic Awesome Mix of the films so far. There's no solid release date yet, Telltale is hooked on a feeling that says the US Spring will be the perfect time to launch. Ooga chaka baby.
Last Updated: March 10, 2017