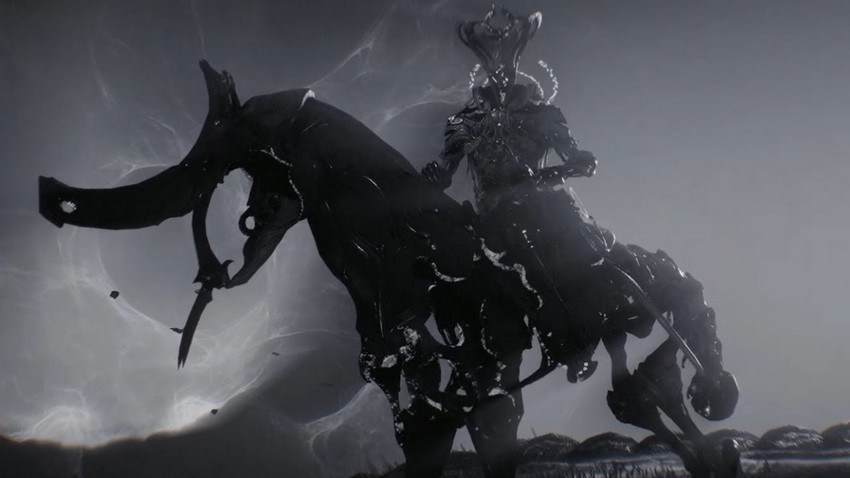 As we heard earlier this morning, Warframe's upcoming Empyrean expansion (well, not an expansion) will bring in all kinds of unprecedented connectivity to the game's various modes and location. But it's not just about co-op spaceship combat though. Empyrean will seemingly set the stage for a whole new chapter in the Warframe saga and we got a brief – and admittedly puzzling – look at this during Tennocon as the Empyrean demo ended with one of the player's Operators being hit with void energy separating them from their Warframe somehow. The scene then shifted dramatically to show off a trailer for what appears to be a brand new expansion to the game titled The Duviri Paradox.
Okay, so that was very Hideo Kojima by way of Red Dead Redemption! The Duviri Paradox is being shrouded in mystery for now (including its release date), but we can take some educated guesses as to what's going on. It would appear that the void storm experienced in Empyrean is somehow going to result in some kind of chronal event that will see our Operators finally aged up to adults. Whether this happens through rapid ageing or time travel is unclear.
What is clear is that the adult Operators have lost access to their void powers, and are also stranded on a very weird-looking alien landscape (new open world location?) which they had seemingly been to before. That's if the scene of the young Operator stashing a Tigris shotgun in a hole in the ground is actually a memory like I'm interpreting it to be. Some fans are theorizing though that, as the name implies, this is some kind of bootstrap time travel paradox where events from the future influence the past to then become that exact same future that first started it all.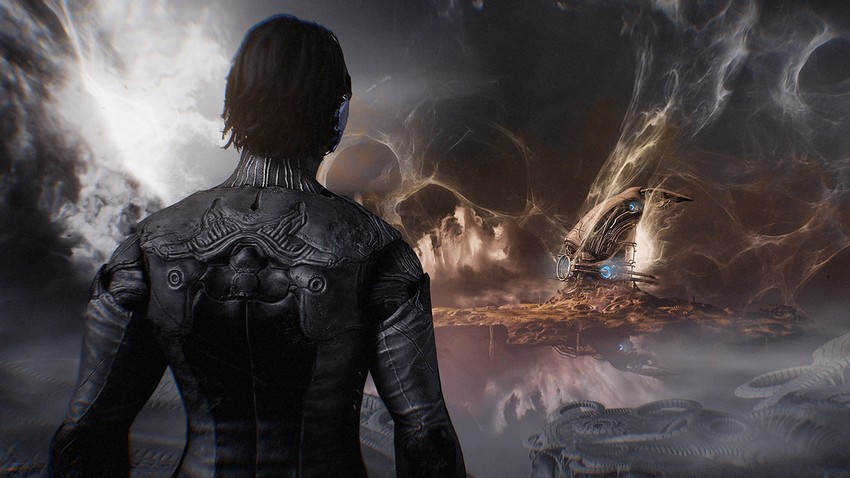 Details are still very scant right now, but word out of Tennocon is that The Duviri Paradox is still quite a ways off. There's talk that it will possibly be up to two years until it actually releases. That may seem like a crazy long time to wait, but DE are known for teasing big new chapters of their game very far in advance. Take, for example, The New War, the latest chapter in Warframe's central cinematic narrative that continues the story of the Lotus and her return to the Sentients who are preparing to go to war with the Tenno. It's been exactly a year since the upcoming story update was first teased at last year's Tennocon, and now DE are back with an action-packed new look at the upcoming story quest.
Well now, that certainly doesn't look good for ol' Earth! With the Sentients seemingly invading Cetus, it brings up all kinds of question. Will the massive Eidolons that inhabit area get involved? They are a breed of Sentients after all? Will the Ostrons and Unum actually rise up with the Tenno to fight these invaders? And most importantly, will this conflict interrupt Khonzu's plans for an early lunch?! We'll get our answers when The New War drops at Christmas time this year.
Last Updated: July 8, 2019