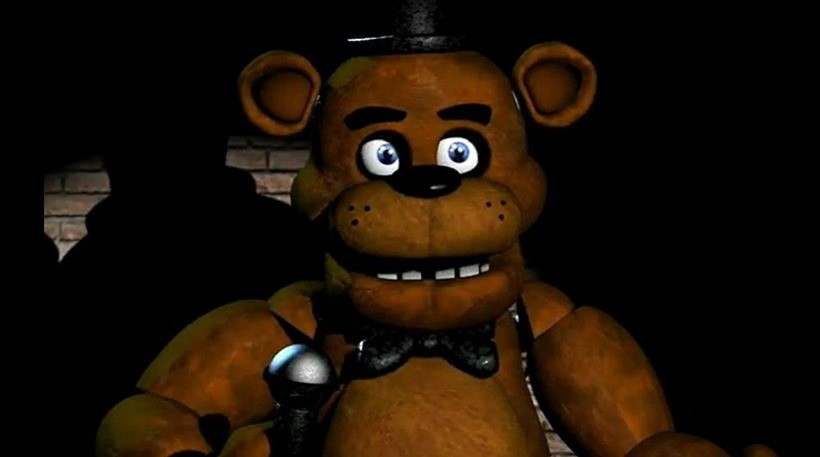 Before any of you get any funny ideas about getting me to do a 'Let's Play' video, I have some bad news. 'The Silver Eyes' is not actually a brand new Five Nights at Freddy's game – it's a novel.
"What? You're writing a story about a… book?" I hear you ask. Yes, yes I am, because the fact of the matter is, as terrifying as the typical Five Nights at Freddy's games are, where they really excel believe it or not, is in the lore department.
That to me is why the franchise has been so ridiculously successful. Scott Cawthon, with each game, has thrown out just enough clues and story bits to get people speculating like crazy, but he has pretty much never explicitly confirmed what the actual backstory for his game is. He's now co-authored a book, and you can bet it's going to be filled with even more vague (or possibly explicit) clues that'll get fans talking like crazy.
Here's the premise for 'The Silver Eyes' (via VG247):
It's been exactly ten years since the murders at Freddy Fazbear's Pizza, and Charlotte (Charlie for short) has spent those ten years trying to forget. Her father was the owner of Freddy Fazbear's Pizza and the creator of its four adult-sized animatronic animals, and now Charlie is returning to her hometown to reunite with her childhood friends on the anniversary of the tragedy that ripped their town apart.

Curiosity leads Charlie and her friends back to the old pizza place, and they find it hidden and sealed, but still standing. They discover a way inside, but things are not as they once were: the four mascots that delighted and entertained them as children have changed. The animatronic animals have a dark secret, and a murderous agenda.
Colour me intrigued. I've followed The Game Theorists' Five Nights at Freddy's Theories for a while now – I think they've got probably the closest estimation as to what the overall tale is. I wonder there this new novel will fit in. Will it disprove some of their guesses, or will it confirm them to all be true?
If you'd like to grab the novel yourself, it's only available digitally on amazon, and will cost you a measly $5.69. Scott Cawthon really is coining it!
Last Updated: December 18, 2015