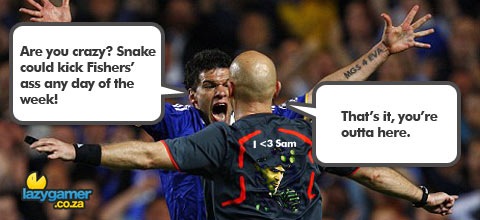 It's Friday, which means it's time for our Flamebait Friday Debate. This week we focus on two major stealth exclusives.
The Metal Gear series has been running for just about ever now and has spanned over multiple Sony platforms in it's time and has a really large following thanks to it's crazy stories and Japanese flair.
In the other corner we have Mr. Sam Fisher representing the Splinter Cell series. Originally launching for the Xbox and PC, Splinter Cell is in the same genre as MGS but bares little to no resemblance to it's eye-patched rival.
The question is, which one do you think is the better series? It's very rare that you get two rivals that each shine for such different reasons. Let's hear it.
Last Updated: March 19, 2010