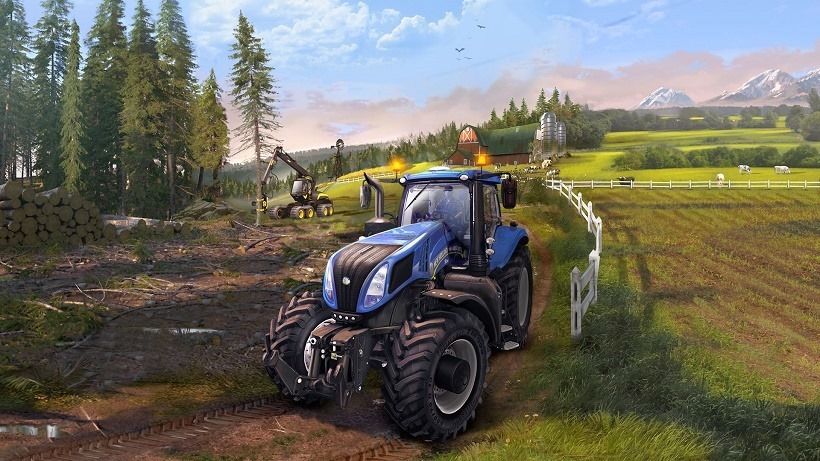 Is your backlog looking a lot smaller than usual? Well, best you top it up immediately, and what better way to do that than with this week's Humble Bundle? It's got tons of Focus Home Interactive games at a fraction of the price!
All you need is Focus. What's the key to avoiding distractions? Focus. What's the key to getting distracted by fun video games? Focus Home Interactive! You see, you could focus on getting work done, or you can simply focus on buying this Focus bundle with games from, you guessed it, Focus!

Pay $1 or more for Mars: War Logs, Space Run, Pix The Cat, Yesterday, and Final Exam. Pay more than the average price to also receive Wargame: European Escalation, Contrast: Collector's Edition, Game of Thrones, Cities XL Platinum,Bound by Flame, Etherium, and a coupon for 33% off Blood Bowl 2 in the Humble Store. Pay $15 for all of that plus Farming Simulator 2013 Titanium Edition, Of Orcs and Men, Cities XXL, Blood Bowl: Chaos Edition, Styx: Master of Shadows, and coupons for 33% off Act Of Aggression and 50% off Farming Simulator 15. Pay $40 or more for the full Focus Selection Pack!
Wait a second… you mean to tell me that for a mere $15, I could get my hands on Farming Simulator 2013, as well as a 50% discount on Farming Simulator 15? Brb getting my credit card!
Other than that, the Focus Home Interactive bundle actually has some neat games up for grabs. There's something for everybody! If you're a fan of building cities for example, but couldn't be bothered with the Sim City franchise, Cities XL and Cities XXL should make for perfect alternates. There's also the likes of Game of Thrones on offer if you' want something a little more… violent.
As always, you can choose exactly how you want your funds to be split; between Humble, the developers, and charity. All money raised from this bundle will go straight to Fondation de France.
Remember, this week's Humble Bundle is worth $324, but will only cost $40. Given the strength of the rand at the moment, that's like paying only a million for billions! So what exactly are you waiting for?
Last Updated: January 29, 2016