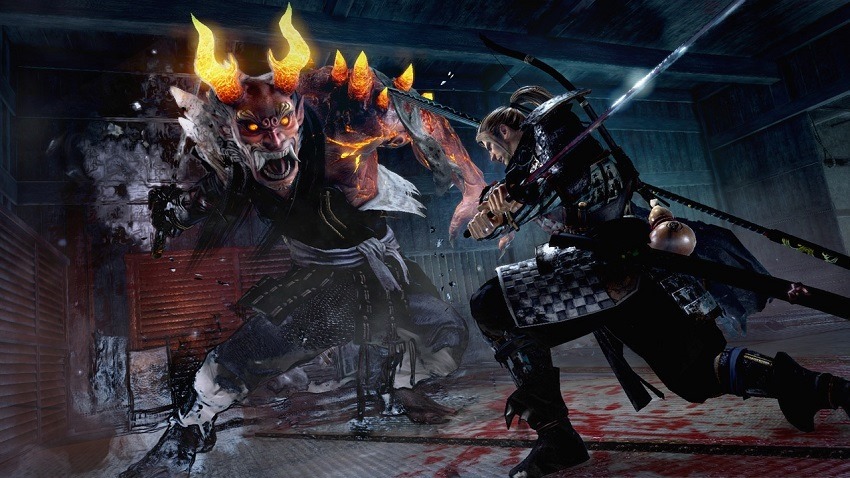 If you've loved the style of Dark Souls games but never really gelled with the gothic presentations, then Nioh is the sort of game that was designed for you. Ignoring the fact that it started development before  many of the Souls games, Nioh embodies all of the best elements from them. It's gruellingly difficult and deep, but also in-tune with its fine mechanics and captivating setting. It's a game that certainly made the argument for buying a PS4 easier, but it's now coming to PC too.
Nioh is getting a full Complete Edition release on Steam on November 7th. The launch will bundle the core Nioh experience with all of is DLC, which includes the Dragon of the North, Defiant Honor, and Bloodshed's End add-ons. They've been a little less stellar than the main package, but it's still an all-encompassing edition that will give you the full Nioh experience for just a single asking price.
The game is also getting a few enhancements to go along with the extra PC horsepower, although they still retain some strange console limitations. Nioh will feature two modes of visual settings, allowing you to either aim for a 4K resolution output or a smoother 60FPS framerate. That's the sort of toggle you see on something like the PS4 Pro, but it makes little sense for PCs that could easily just do both. Hopefully, the settings will be far more granular than this at launch.
Nioh is an exceptional experience nonetheless, and it's always good to see developers and publishers giving an entirely new audience the chance to experience their good work. Even if it's launching in a crazy period of the year, don't let Nioh pass you by a second time.
Last Updated: October 3, 2017