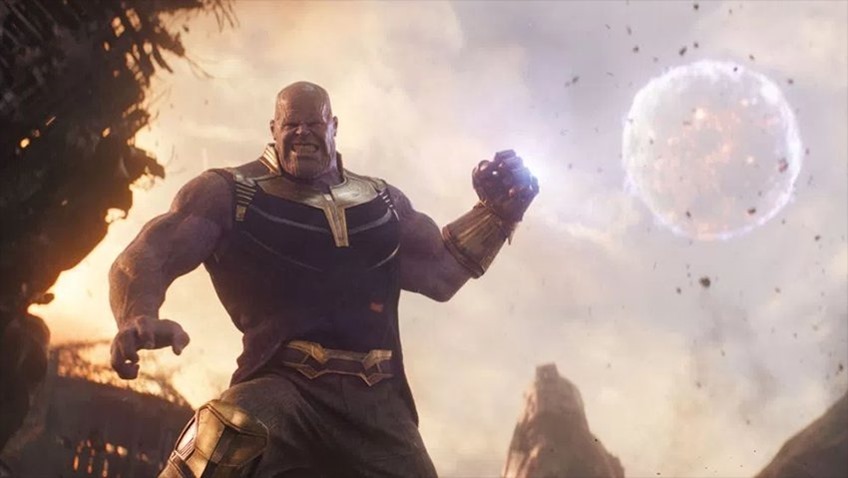 Fortnite is the biggest game in the Universe right now. Avengers: Infinity War is the biggest movie – so the coming together of the two behemoths shouldn't really be that much of a surprise. Announced last night, the crossover event will bring the Marvel Cinematic Universe to Fortnite. Sort of.
In a limited time event, The Mad Titan, Thanos himself, will make an appearance in Fortnite's Infinity Gauntlet Mashup which kicks off later today. It'll be a standard 100 person every-player-for-themselves match, with one big difference. Somewhere on the map, the Infinity Gauntlet will be hiding as a weapon. Picking that up will transform the lucky player into Thanos, along with "all the power that comes with him."
Epic hasn't said how long the special event will be active, but it's presumed that it'll last about a week.
Why the mashup?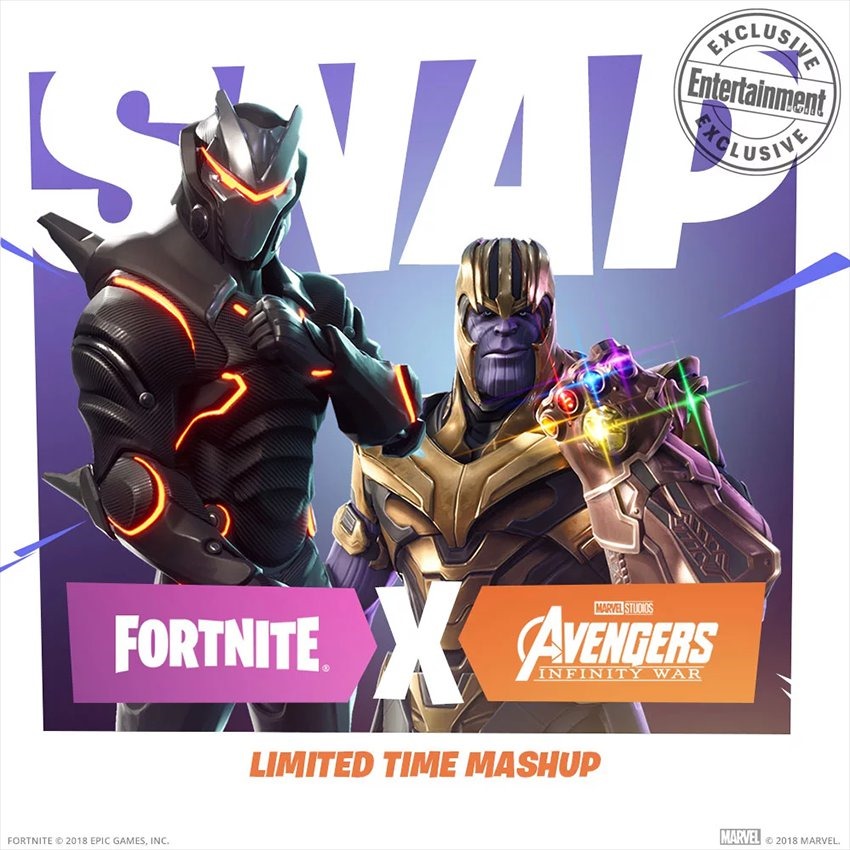 "Over the past few months, while we were editing Infinity War, we'd take breaks to hop on and get in a few games," Infinity War director Joe Russo said of himself and co-director Anthony Russo to EW. "And then we started thinking, how cool would it be to have some kind of Avengers-Fortnite mashup? So we stalked Donald [Mustard, Epic Games creative director]."
Says Mustard:
"Out of the blue, I get this call from Joe. And after a bit of geeking out over each other's work, we start brainstorming these crazy ideas. It was really important that whatever we did, it had to be super authentic to both Fortnite and the Avengers: Infinity War, and something that fans of both would be excited about. About an hour later, we had the bones of this awesome idea for a limited time gameplay mode, and almost immediately our team got started."
The best response to all of this?
— Nibel (@Nibellion) May 7, 2018
Last Updated: May 8, 2018