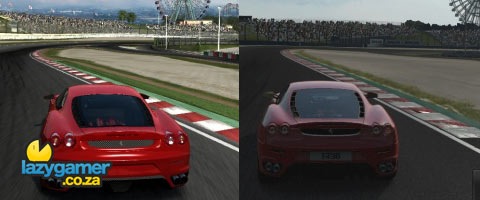 If there is one thing that, especially as a reviewer, is annoying the hell out of me lately, it's the fact that you don't get any decent gameplay screenshots of games anymore. All we are treated to are images with strange angles that you will never see in a game rendered at resolutions far beyond a consoles capability.
Racing games are different though, as they always come with replay functionality and in the case of both Forza and Gran Turismo, the replays don't look the same as the actual gameplay.
Gameswire.net now have copies of both Forza 3 and Gran Turismo 5 Prologue and have done grabbed a significant amount of screengrabs in the same areas on both games so that you can see any differences for yourself.
The verdict? You tell me. Take a look through the link below and then leave a comment and let us know what you think.
Source: Gameswire.net
Last Updated: October 7, 2009