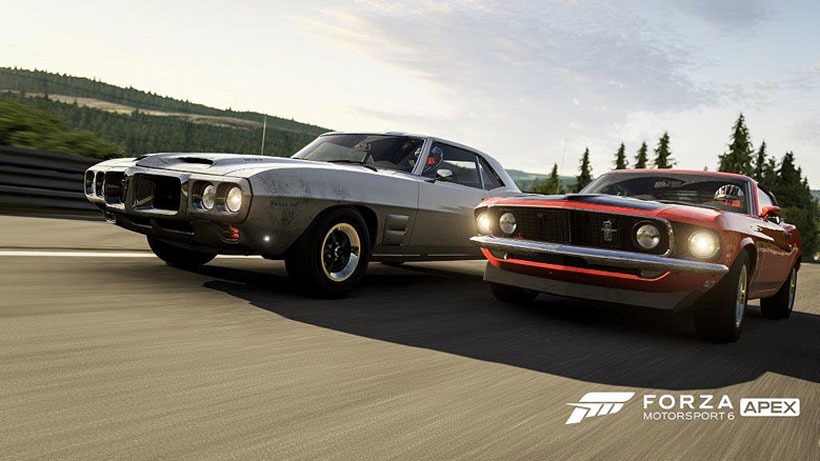 Rumours have abounded for ages that Microsoft would be bringing even more of its core Xbox franchises to the PC. Ever since they showed off Forza 6 running on PC hardware to tout DirectX 12 as the second coming, and their constant reminders that they're supporting the PC as a platform, many have hoped that Forza would come to the PC.
And it is! In an article that went live a little early and later removed (but saved for posterity by Google Web Cache), The Seattle Times has leaked the fact that Forza 6 is coming to the PC.
Don't get too excited just yet though. According to the digital paper, Forza 6: Apex is coming to Pc as a slimmed down, free to play game.
Says the paper:
"Last week's daylong event in San Francisco, which fell outside the drumbeat of major video-gaming trade shows, was officially held to tout games coming this spring for Xbox and Windows.

Notably, all the titles Microsoft featured will have variants available on the PC.

Among them is "Forza Motorsport 6: Apex," a version of the auto-racing franchise developed by Microsoft-owned Turn 10 Studios. "Apex," a slimmed down version of its Xbox cousin, will be released free to users of Windows 10 this spring.

Racing games have long been used as showpieces of the amount of visual detail developers could pack into games running on new hardware and software. "Apex" is positioned as an effort to show off the gaming potential of Windows 10."
There's no word on just how slimmed down it is, or if there's any way to shell out cash to turn it in to the fully-featured version of the game you'll find on Microsoft's consoles, but I'm sure we'll find that all out soon enough.
Last Updated: March 1, 2016