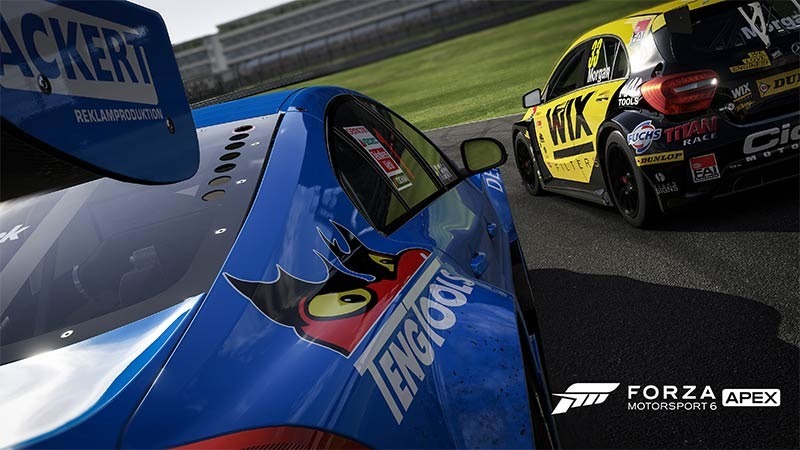 If there's one of Microsoft's Xbox games that PC games have been clamouring for, it has to be Forza. Turn 10's Forza series has, for many, supplanted Gran Turismo as the premier racing experience – at last as far as racing games that straddle the line between sim and arcade goes.
Since Forza 5 was shown running on PC to show off the benefits of DirectX 12, PC gamers have been expecting Forza to hit their platform of choice.
Well it's coming – but probably not in the way they'd hoped. Forza: Apex is coming to the Windows store as a slimmed-down free-to-play game. Before you roll your eyes so hard that they crash right out of your skull, remember that Microsoft has done free to play pretty well; Killer Instinct on the Xbox One (and now PC) allowed you to buy the characters you wanted, or all together in a bundle – and then gone on to support the game for years.
They could well do the same with Forza on the PC. And you'll get to try it next week. On May 5th, Forza: Apex will enter an open beta on the Windows Store – so that Turn 10 can get your feedback and hopefully release a game that isn't as broken as other games on the Windows Store.
Says Turn 10:
"Apex combines the power and performance of DirectX 12 with Turn 10's racing expertise, the proprietary ForzaTech™ engine, and Forza's legacy of stellar content. Most importantly, "Forza Motorsport 6: Apex" is our way to introduce Forza's award-winning gameplay to a new audience on Windows 10 and invite a new group of gamers to develop a passion for cars and racing. "
Here's a leaked video of an early build that you should not, in any way, look upon as final representation of the game.
Keep your eyes on ForzaMotorsport.net for more information on said beta.
Forza Motorsport 6: Apex System Requirements
Minimum
Recommended (1080p at 60 FPS)
Ideal (4K at 60 FPS)
OS
Windows 10 64-bit version 1511
Windows 10 64-bit version 1511
Windows 10 64-bit version 1511
Processor
Intel Core i3-4170 @ 3.7 Ghz
Intel Core i7-3820 @3.6 Ghz
Intel Core i7-6700k @ 4 Ghz
GPU
NVIDIA GeForce GT 740

Radeon R7 250X

NVIDIA GeForce 970

Radeon R9 290X

NVIDIA GeForce GTX 980ti

Radeon Fury X

HD Space
30 GB
30 GB
SSD + 30 GB
RAM
8 GB
12 GB
16 GB
VRAM
2GB
4 GB
6+ GB
DirectX
DirectX 12
DirectX 12
DirectX 12
Suggested Input
Xbox One Controller
Xbox One Controller
Xbox One Controller
Last Updated: April 28, 2016