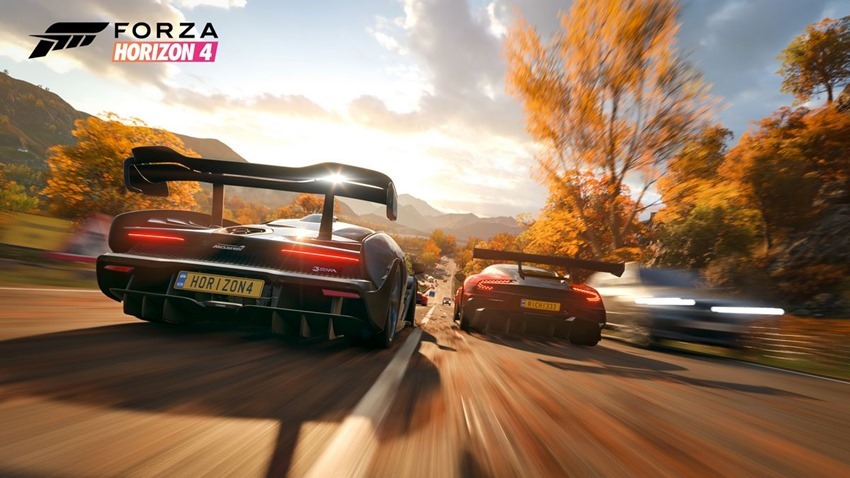 Forza Horizon 4 launched on the Xbox One and PC last week, and it's one heck of a game. Sure, it may not do anything especially new, but it takes the Horizon Festival formula and pretty much perfecting it. It's now gone on to be the highest rated Xbox exclusive of the generation, though that's not really saying too much given how few of them there have been.
Crucially, the game gathered up over 2 million players in its first week. While Microsoft hasn't quite divulged how many of those are split between full-paying consumers and those who're playing on the cheap with Game Pass, it scarcely matters. 2 million players is a lot. Microsoft also shared the following details:
More than 4.6 million hours of Forza Horizon 4 gameplay have been watched across Mixer, Twitch, YouTube and Facebook as of Oct. 9***
Players have logged more than 822.7 million miles – that's probably not covered under manufacturer warranty
The community has settled in quite nicely living the Horizon Life, purchasing more than 4.1 million properties and owning more than 74.4 million cars
More than 377.7 million roads discovered – you've been looking for miles and miles and miles…
It's now a live game too, so there's plenty more to be added to the game as it transitions through seasons. If you have an Xbox One (or don't completely hate the Windows Store) and like racing games, then you really ought to grab this.
I gave it a lovely 9/10 in the review, saying:
"Forza Horizon 4 isn't as surprising or inventive as the last one, but that's hardly a slight considering how good it was. Playground Games' latest sequel continues to shine as one of the best things on the Xbox One. It's beautiful to look at, it's fast and it's unbelievably fun. Forza Horizon 4 is a joyous, enthralling celebration of racing."
Last Updated: October 11, 2018