The ESWC South African Online Qualifier draws to a close this weekend, but the four teams who will progress straight to the main event have already been decided. This weekend the teams will play for the seeding, and the competition so far has already yielded a number of upsets. The four teams who will progress are Bravado Gaming, CarboN eSports, Damage Control, and Flipsid3 Tactics South Africa.
This past week saw the top eight teams from the group stages enter the single-elimination bracket to determine who will get the top four spots. As mentioned above there were a number of upsets, most notably Aperture Gaming who lost 2-1 to Flipsid3 last night. Aperture have been a top contender over the past several months as they continue to move from strength to strength throughout various South African tournaments. Unfortunately they have been eliminated from the ESWC Online Qualifiers, but still have the second-chance LAN Qualifier at EGE in July.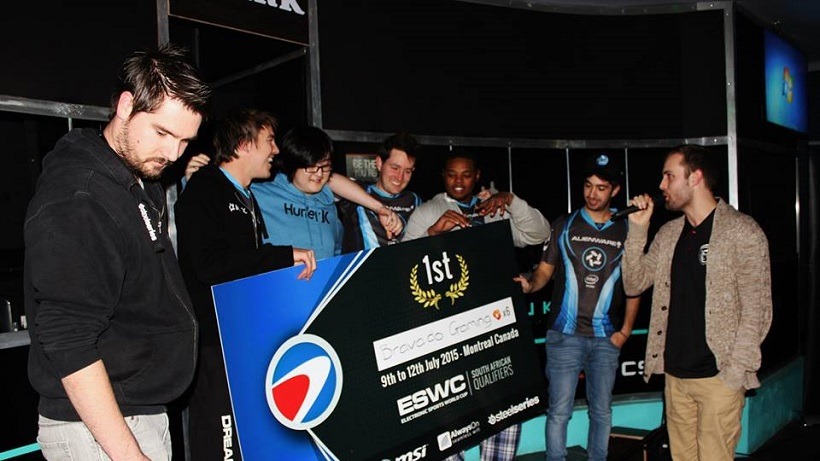 Bravado Gaming, last year's ESWC South African Champions.
Another unfortunate exit came from Energy eSports who, despite struggling over the past several months, seemed to be regaining form going in to the ESWC Qualifiers. Topping their group was unfortunately not enough as the met veterans Damage Control in their playoff match. Damage Control took the series 2-0 and sent Energy to the second-chance Qualifier alongside Aperture Gaming.
The four remaining teams will now play for their seeding for the main event, and that action starts tonight with all games being streamed live on Orena Twitch and YouTube.
Schedule
Thursday 30th June:
20:00 – Damage Control vs. CarboN – Casted by Anthrax and Vudulew on Twitch.
20:30 – Bravado Gaming vs. Flipsid3 – Casted by HaZe and WhaM on YouTube.
Sunday 3rd of July:
17:00 – 3rd/4th Playoff – Casted by Anthrax and Vudulew on Twitch.
20:00 – Grand Final – Casted by Anthrax and Vudulew on Twitch.
Follow the action as it unfolds this weekend, and if you're in Cape Town, head down to EGE at the end of July to see who will get that trip to Paris, France for ESWC.
Last Updated: June 30, 2016