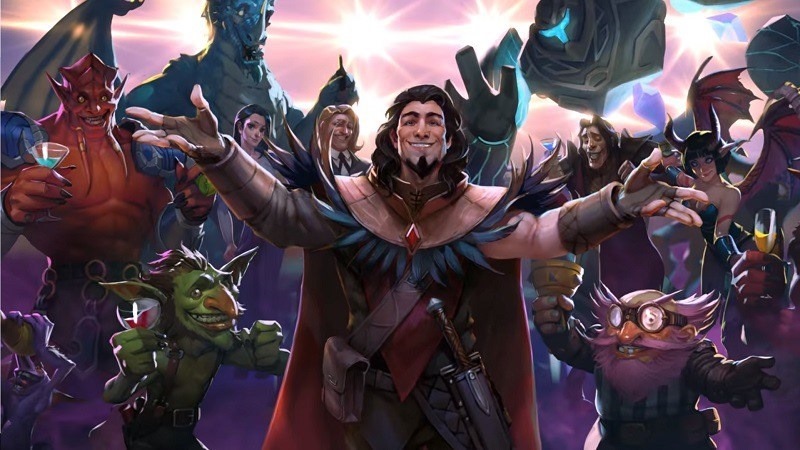 Hearthstone's latest adventure One Night in Karazhan kicked off almost a month ago. Now, after four weeks of solid partying, it's finally available in its entirety.
That's right, the Parlor, Opera, Menagerie, and Spire are all playable! This is good news for those who've been patiently waiting for the four wing to unlock before diving in to attend Medivh's grand magical party.
Personally, I didn't mind playing through them in an episodic manner. It was nice knowing that I'd have a bite-sized Hearthstone distraction each week (outside of my usual competitive grind), along with a healthy helping of new cards.
Speaking of which, there are some truly amazing ones up for grabs in this adventure. Take Barnes for example, who loves summoning absolute rubbish for me, but almost always brings up something awesome for my opponent, like a Ragnaros, or an Emperor Thaurissan, or even a Sylvanas. CURSE YOU HORRIBLE RNG LUCK!
Anyhow, if you're still on the fence about getting One Night in Karazhan, I'd recommend you do so immediately. It's been an awful lot of fun!
Karazhan, long a potent nexus of arcane energies, is about to become the focal point of a very different kind of cosmic force. The wizard Medivh has used every bit of magic at his disposal to set up the most lavish and extravagant party of all time, and your name is on the guest list alongside the crème de la crème of Azeroth and beyond! With such an eclectic mix of attendees, it's guaranteed that this party will be out of this world.

But as you groove to the music and let the sights dazzle you, beware; one night in Karazhan, and even tough guys tumble. Keep your decks straight, your wits sharp, and above all, stay alive!
New Cards: Make your way through four wings chock-full of challenging bosses, unexpected twists, and mystical mayhem. Beat the bosses and earn their brand-new cards for your collection!
Legendary: Get ready for truly dazzling legendary cards such as Moroes and many more!
Class Challenges: As the evening progresses, you will unlock nine all-new class challenges that test your skills in surprising new ways. Succeed, and unlock their rewards!
New Game Board: When an archmage throws a party, nothing but the best will do. Prepare to be spellbound by the magic of Karazhan!
Never a dull moment: Your host may be a Guardian of Tirisfal, a vastly powerful magic user, and a fantastic dancer, but nobody's perfect. Some matters may transpire over the course of the evening that might require your… special attention. Come prepared!
Portals Everywhere: This party is so intense, it's warping the very fabric of space and time to bring in more guests! Use the new portal spell cards to unleash the magic and summon random minions to the field.
The real appeal of this adventure obviously lies in all its new cards, which as I've said already (Barnes' hate for me aside) are all quite awesome. I've put a good few into some of my existing decks, and built some entirely new ones from scratch too.
If you're grinding up the gold, keep at it, you only need 2800 to unlock every bit of content. If you're the impatient type (or just don't mind spending some cash), the entire One Night at Karazhan adventure can be yours for $19.99, or 17.99€ depending on what region you're in.
Last Updated: September 2, 2016