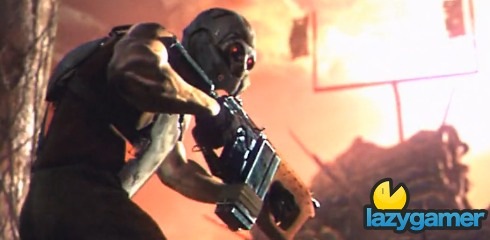 Check below for the new trailer for a game called Fragball which appears to be a college football game wrapped in mythology, smothered in violence and wrapped in awesomeness.
It is possibly one of the best trailers of the year and would surely help sell the title to the mass media consuming casual gamer.
Unfortunately the game doesn't exist… it's simply a concept piece on making "a high quality video game cinematic styled trailer"
Round 6 from Snowball Studios on Vimeo.
Let this be a lesson to all game developers and marketers out there… if you want to build hype then ensure your trailers are awesome. Hell game is getting more hype than some current AAA titles and it doesn't even exist.
Last Updated: April 15, 2010