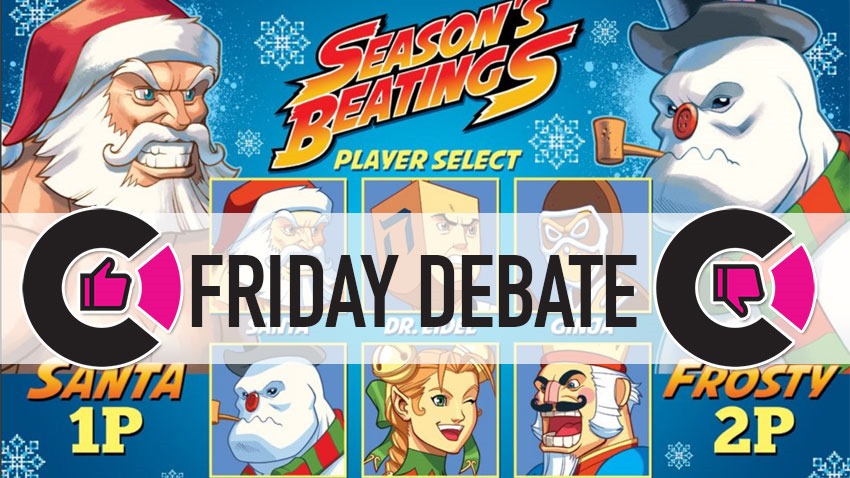 With an elbow in my face and a throng of angry consumers currently bashing me over the head as my blood goes on sale for a staggering 50% off discount, I'm currently being reminded that it truly is the most wonderful time of the year. Our current journey around the sun is almost at an end, and like most people I'm looking forward to hanging out, putting my feet up and catching up my backlog.
Now is the perfect time to finish a game or two, to tackle that one title that everyone has been raving about. Last year, I did just that with Middle-Earth: Shadow of Mordor and I was absolutely floored by it. This year? I'm contemplating finally grabbing Titanfall 2 and playing that through to completion. It's not the only game on my list however.
I'm after the epic odyssey that was Final Fantasy XV. I want to wiggle my analogue sticks as I play through Ruiner. Hell, thanks to a stellar remake of the first game and reassurance from Geoff, I'm looking to play the Yakuza prequel ahead of the release of the sixth game next year. Without any review games that need to be played through, I might finally get a chance to even try out Warframe. What about you though? What's that one game that you want to lock yourself away with, hopefully free of any interruptions and just spend a few hours jamming?
What's that one game that'll have your pants off and your mind set to Holiday-mode? After all the controversies this year, the loot boxes and the studio closures, I felt that today was the right time to focus on those games that make us happy. You've probably got a backlog that could reach the heavens thanks to recent Steam sales, so let us know below what you're going to be playing when you're on vacation.
Meanwhile, I'll be playing the game of life in which ol' D is nothing more than a mere pawn in its grand scheme.
The views and opinions expressed in this article are those of the author(s) and do not necessarily reflect the official policy or position of Critical Hit as an organisation.
Last Updated: November 24, 2017