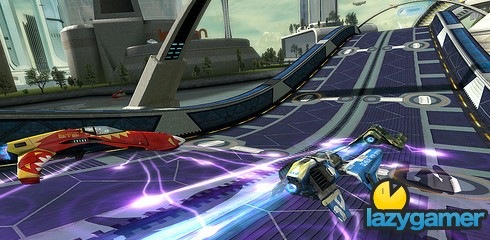 So you have your shiny (or matte) HD console sitting under your ludicrously expensive 46" 3D TV and you can't wait to sit down and jam some 1080p 3D gaming goodness.
Unfortunately there are no 1080p 3D games available at the moment but you think to yourself, I'm not going to worry it's only a matter of time.
But that's where you are wrong…
Unfortunately the current generation PS3's have a HDMI 1.4 enabled port (the 360 is only on 1.2 as far as I can tell) and while version 1.4 of HDMI is capable of sending down 3D in 1080p it is only capable of doing it at 24fps.
So if they did make a game which displayed in 1080p 3D it would play like a dog and there is nothing much the developers could do about it.
Which is why Sony is recommending that all developers tailor their 3D games for an output of 720p even though the console can support 1080p and they are going to be releasing a Blu-Ray patch to enable 1080p 3D movie streaming later this year.
Because when we are watching movies 24fps is more than acceptable but it just doesn't work with gaming.
The big question here though is whether or not this matters to 99.9% of people out there and whether it can be fixed?
Personally I can't see the difference between 720p and 1080p on my 42" and according to Sony themselves, even trained computer graphics artists can barely see the difference between 3D in 720p and 1080p so what chance do us mere mortals have.
As to whether this deficiency can be fixed via a software update, from my understanding it can but if it was that simple it would have already happened so I am going for a solid maybe on this one.
In a nutshell, no current home console can deliver a True HD 3D gaming experience, no matter what the marketing material alludes to.
Last Updated: July 19, 2010