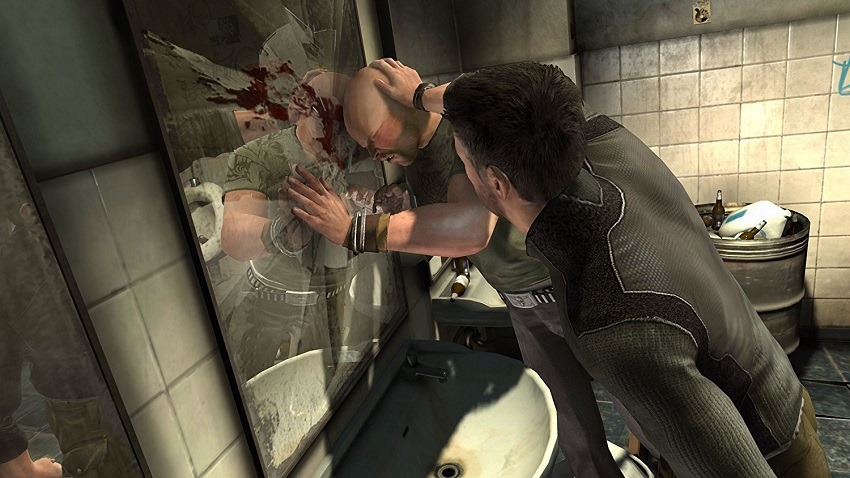 There's a debate here in the office that has raged since the day I arrived: Which Splinter Cell is the best? I'm a firm believer that older is better, which is why nothing in the seven-game series has ever come close to the perfection of Chaos Theory (although Blacklist was very, very close). Darryn, however, thinks it's Splinter Cell Conviction (Darryn's note: BECAUSE I'M ALWAYS RIGHT SANDY). You know, that one which first introduced tagging and bagging enemies and really liked to throw text up on the walls. If you share his opinion, then July is a good month – because it's free on Games With Gold.
Xbox and PlayStation don't have massive months ahead with their subscription services, but there are one or two gems in the line-up for July. Death Squared for example, is a fantastic multiplayer game that you can pretty much play with anyone in the room. It's a series of logical puzzles that task you with blocking colour-coded lasers and traps with your robotic buddies, attempting to get everyone to safety without falling off the map. It's a bunch of fun in a party setting.
Assault Android Cactus is a similarly great multiplayer game, but with more of a lean into ridiculous twin-stick shooting. It's bright, colourful and filled to the brim with enemies on screen, and a pretty interesting story from what I've heard. Rounding out the list is Virtua Fighter 5 Final Showdown, which I can't speak to considering how bad I am at anything with "Fighter" in the name. It joins Splinter Cell Conviction as the Xbox 360 offerings for the month, both of which are backwards compatible on Xbox One.
Here are the full lists and dates for when each game is going live.
Assault Android Cactus (July 1 – 31)
Death Squared (July 16 – August 15)
Virtua Fighter 5 Final Showdown (July 1 – 15)
Splinter Cell: Conviction (July 16 – 31)
Games with Gold is just one of Microsoft's offerings for the month, with Games Pass getting a big update for July that includes Fallout 3, Warhammer Vermintide 2 and more.
Last Updated: June 29, 2018