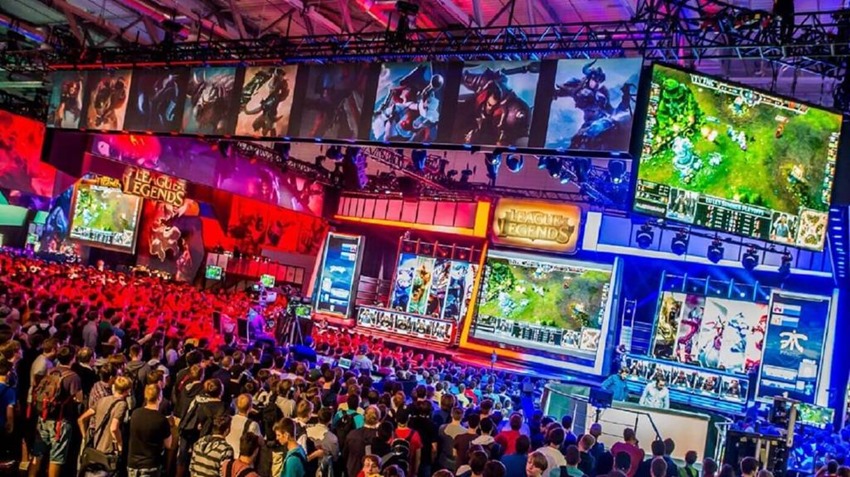 Cologne, the Big Apple of Europe. Home to amazing architecture, a scenic river that spins me right Rhine baby right Rhine and for one night only, a massive opening ceremony to celebrate the best that video games have to offer. Hosted by Geoff Keighley, tonight's grand Gamescom 2019 kickoff show is promising to be one for the ages.
A third-party studio extravaganza, expect everyone from Activision to EA and their mums to be present with sneak peeks at what's still to come in 2019. Square Enix, Ubisoft, Bandai Namco, Epic, Capcom, Deep Silver and a whole lot of other studios are all looking to steal the spotlight, which of course means a ton of trailers to gawk at. Speaking of, here they all are! (F5 LIKE YOUR LIFE DEPENDS ON IT/ GOOGLE THREATENS TO HOLD ANOTHER STADIA STREAM!)
Keep your refresh fingers peeled, because we'll be updating this page all night long! Especially when there's some fresh Death Stranding footage to take a gander at.
Gears 5 – Campaign Story trailer
Comanche
Need for Speed Heat – Gameplay trailer
Kerbal Space Program 2
Little Nightmares 2
Monster Hunter World Iceborne
Predator: Hunting Grounds
Life is Strange: Episode 4
Humankind
Everspace 2
The Witcher 3 Nintendo Switch Edition – Release date trailer
Disintegration – Reveal trailer
Destiny 2: Shadowkeep
Remothered: Broken Porcelain
Erica – Launch trailer
Port Royale 4
Anno 1800 – DLC trailer
Call of Duty: Modern Warfare – Open Alpha Weekend trailer
Death Stranding – Mama and Deadman reveal
Last Updated: August 19, 2019