Taking up a sizeable chunk of one of Gamescom's business halls is a company in desperate need of a good shake. THQ Nordic has come out guns blazing and is showing off all that their studio family members have to offer. Sitting down to watch a really awkward recorded presentation, we got to see what the headliners are: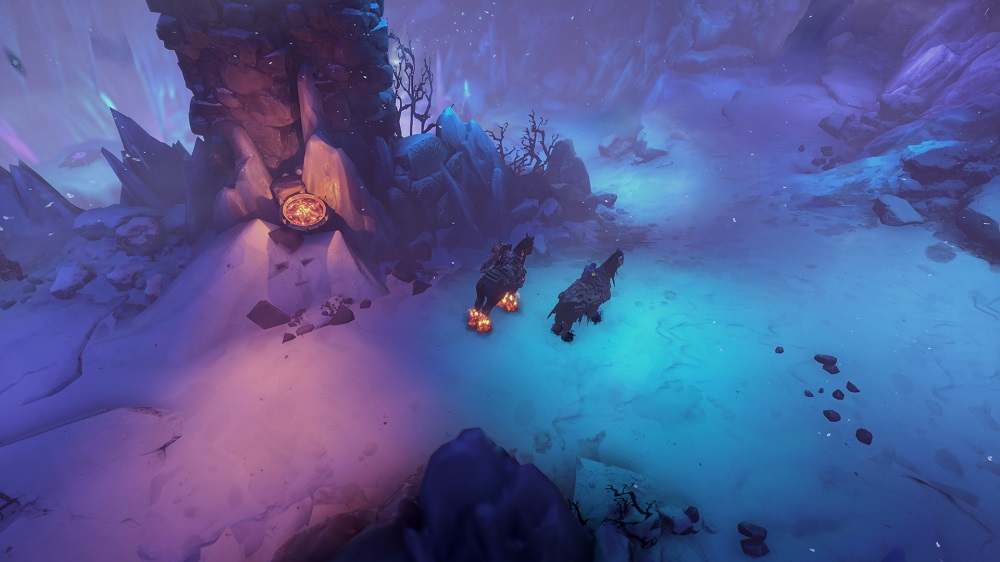 Darksiders Genesis
Starting off the presentation on a strong note is the serving prequel to the Darksiders universe. Before the world went to hell in a handbasket, Genesis centres on the fourth Horsemen of the Apocalypse. Strife is an arrogant piece of work who doesn't sound very pleased to be here, but it's up to him and his brother War to save world from the evil doings of Lucifer. Players can switch between the two brothers in combat, or co-op the experience with friends playing characters each wielding their unique weapons and abilities.
Darksiders Genesis is expected to be launched before the end of this year. It'll be available on all major platforms, as well as Google Stadia when that service launches.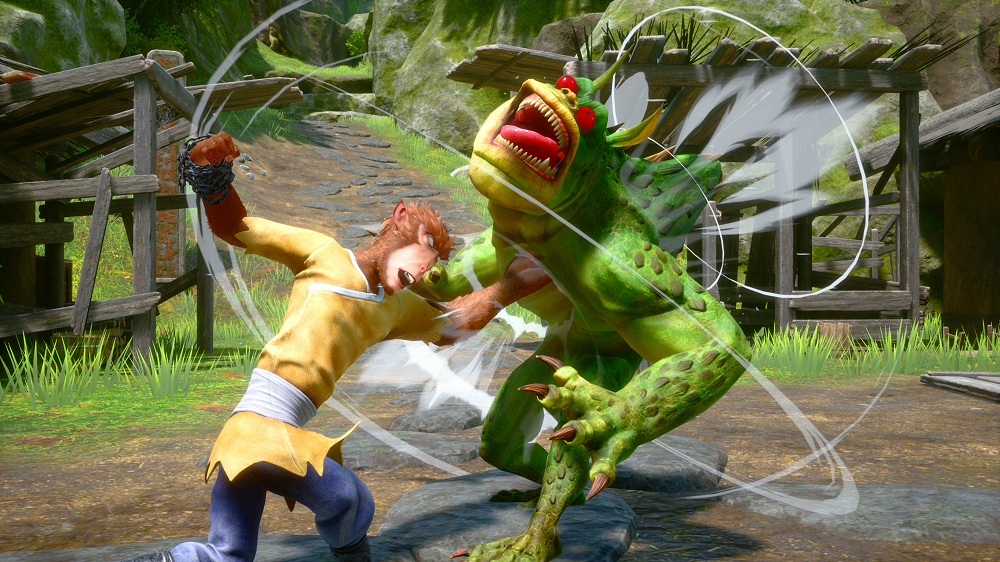 Monkey King: Hero is Back
Insert bad monkey business joke here. Monkey King: Hero is Back is an action-adventure game based off the 2015 Chinese animated movie of the same name. Sun Wukong, the Monkey King is set free by a young monk named Liu er, who together embark on a quest to defeat numerous monsters while also developing a firm friendship. Players use Sun Wukong's physical and magical abilities throughout the adventure, traversing an environment faithfully adapted from the source material.
The game will be coming to PC and PS4 on October 17th. Pre-orders are now available.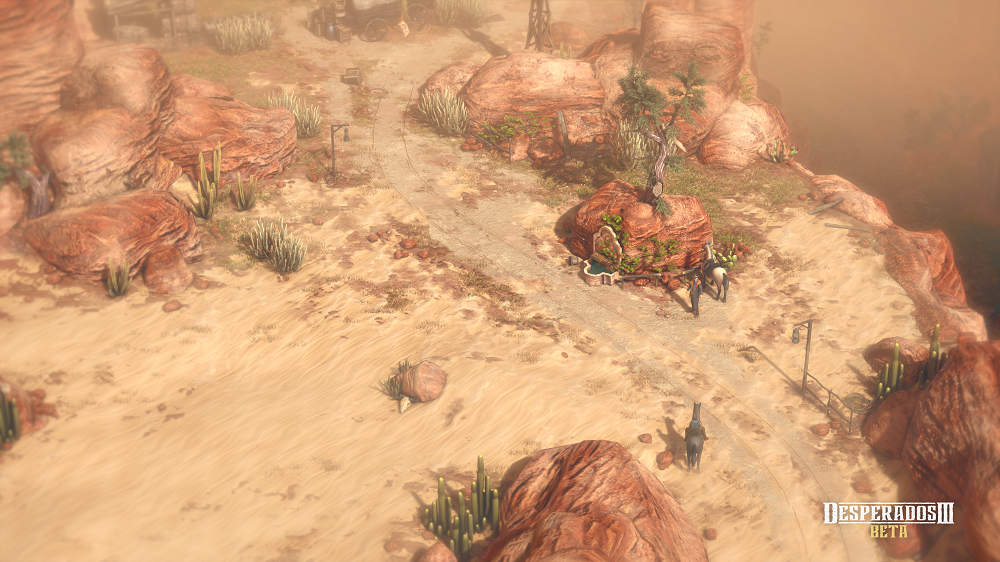 Desperados 3
John Cooper and his gang of heroic misfits are back in Mimmi Games' prequel to the Desperados franchise. Help young John navigate through the West as he takes on all kinds of varmints, assisted by characters each sporting their own unique skills and abilities. This includes a new mysterious character by the name of Isabelle Moreau, whose voodoo magic can turn even the most resolute of bad guys against each other.
Desperados 3 is coming to PC, Xbox One and PS4. No scheduled release date yet, but pre-orders are available.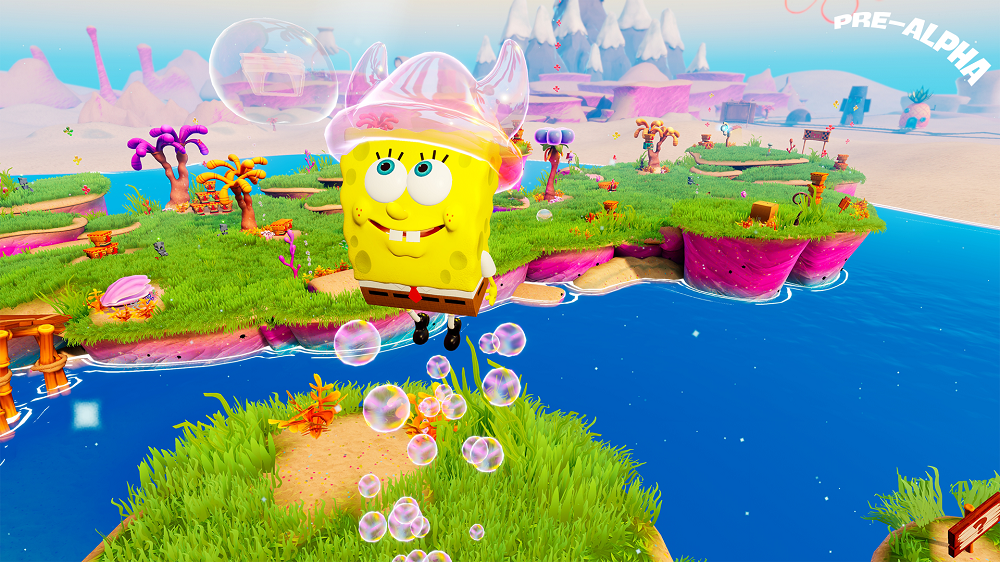 Spongebob Squarepants: Battle for Bikini Bottom Rehydrated
In what was easily the most embarrasing part of the presentation (it included abstract jellyfish noises), we got a closer look at the remaster of Battle for Bikini Bottom. Popular with speed runners, Spongebob is back once again to take on Plankton's evil robots, in a plot that involved him adding a "Do Not Obey" button. The graphics have been sharpened with the gameplay staying relatively the same, but a collection of levels not in the original game have been added, as well as a new multiplayer mode.
Battle for Bikini Bottom Rehydrated will be available on all major platforms. Expect it to be released sometime next year.
Commanche
NovaLogic's combat simulator is back for the first time since 2001. A straightforward endeavour, players get to pilot the new Commanche attack helicopter in a dedicated team-of-four multiplayer experience. A new addition comes in the form of a short-range drone that can be used to get access the tightest of areas in the map, while the overall vehicle lineup has a decent number of aircraft boasting different strengths an weaknesses.
THQ Nordic says that Commanche will go into Early Access sometime in 2020.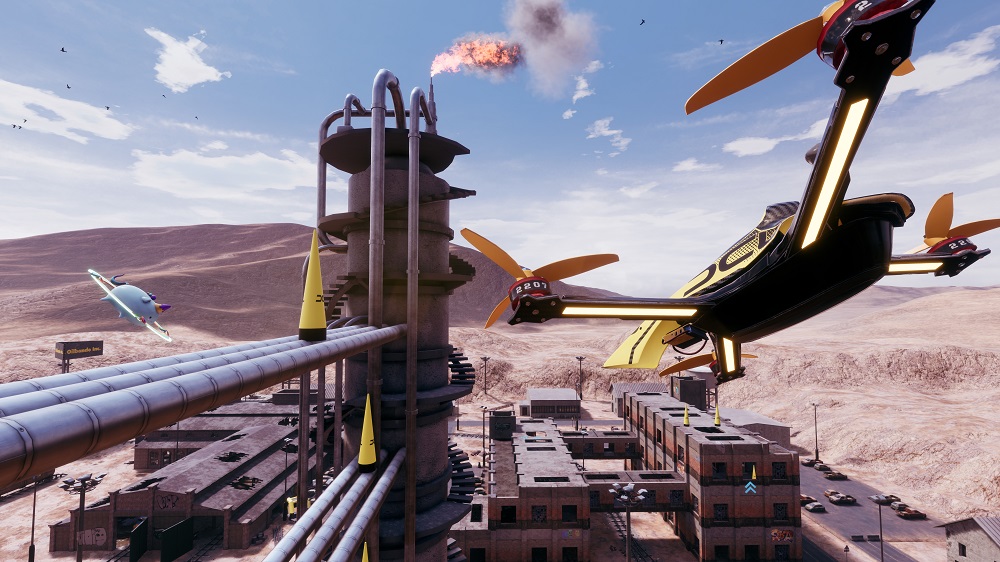 DCL: The Game
Commanche, but for nerds like me. DCL is the official tie-in videogame for the Drone Champions League, a global sporting event for drone racing. Spin and soar across thirty different maps via a collection of different drone models operated by your standard peripherals, or if you want, a real drone transmitter. Several game modes such as Arcade and Angle will be available, as well as online multiplayer where you further prove yourself worthy of the DCL Draft Selection.
DCL: The Game is scheduled for release on Steam on December 2nd, 2019.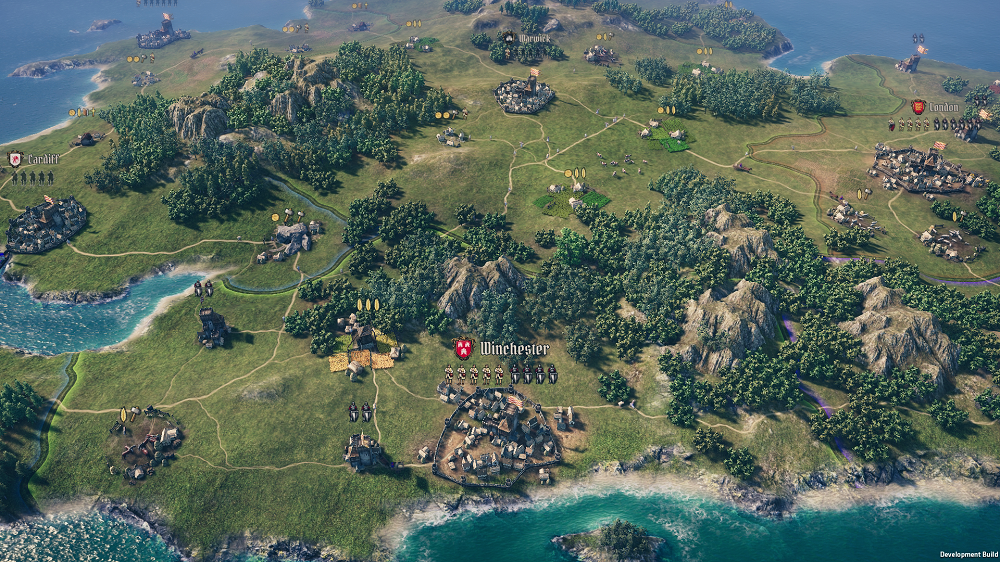 Knights of Honour II: Sovereign
THQ Nordic and Black Sea Games gets back into the royal court with the resurrection of the Knights of Honour grand strategy series. Maintain order and expand your empire through combative means. A major headline is the inclusion of multiplayer, which will do a great deal for gameplay longevity.
Sovereign will be coming to PC early next year.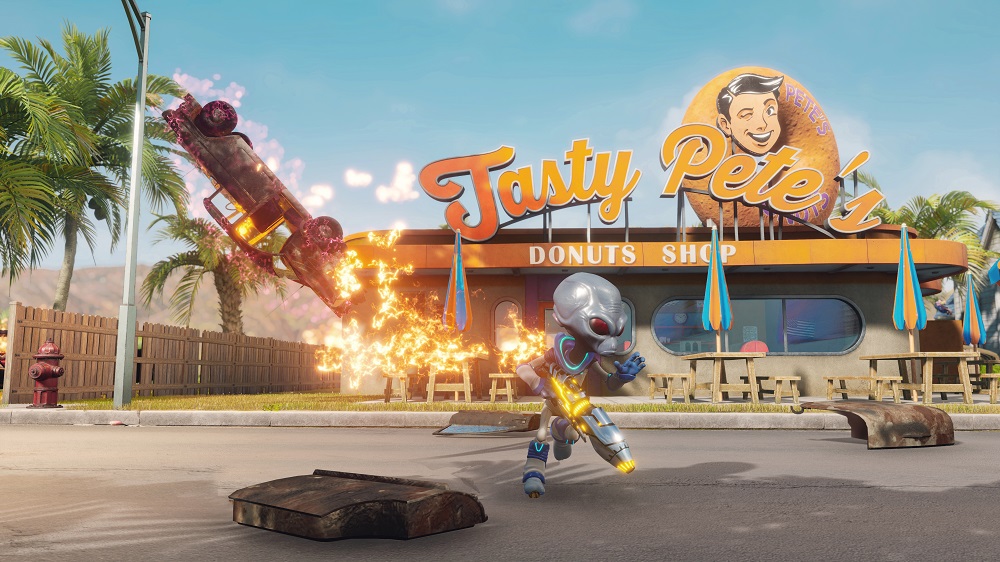 Destroy All Humans!
And finally, we have what's probably the biggest announcement. THQ Nordic ended off the presentation with a final look at the remake of Pandemic Studio's alien invasion title. Furon Cryptosporidium, or Crypto, has the job of probing our brains and making cows levitate in picturesque 1950s Americana.
Destroy All Humans! is set for release in early 2020 on PC, Xbox One and PS4, as well as Google Stadia.
Last Updated: August 23, 2019