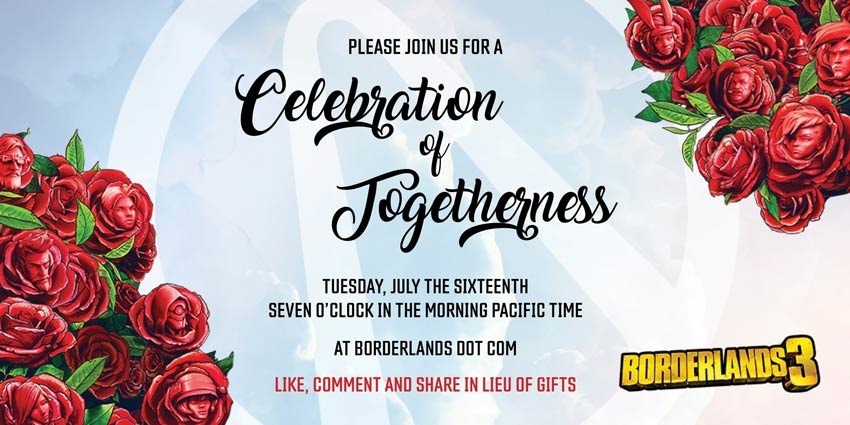 Later today (at about 4 pm, South African time), Gearbox is hosting a Borderlands 3 "Celebration of Togetherness." Given the wording, along with recent comments about the game's multiplayer, many assumed that it would be the announcement of cross-platform multiplayer coming to Gearbox's impending looty-shooty sequel.
Unfortunately, it's not. Gearbox boss Randy Pitchford has tempered expectations, saying that while the developer wants cross-play in the game, it's not something players should expect at launch.
"Some folks may be speculating that this thing tomorrow may be about cross play. Tomorrow's thing is awesome, but *not* about cross-play. But, Good News: We are committed to supporting cross-play for Borderlands 3 with our partners as soon as practicable after launch," he tweeted.

"To be clear, there will not be any cross-play functionality in Borderlands 3 at launch as we work closely with our partners to create a positive cross-play experience as soon as practicable. We are committed to cross-play on as many platforms as possible."
That has us scratching our proverbial chins wondering what exactly this afternoon's big reveal is. It's almost safe to assume it has something to do with the game's co-op multiplayer, but beyond that, we're a little stumped.
That all said, without cross-play at launch, I'm happy to wait for it to be patched in later. September's a busy month anyway – and I'd like to play the game with my wife co-operatively, on two different platforms, because split-screen sucks.
Last Updated: July 16, 2019