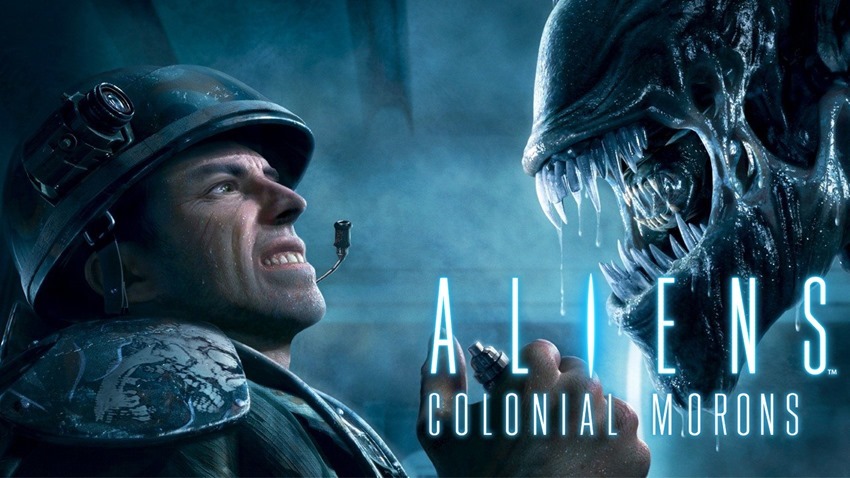 Earlier this week, news spread that a single typo in configuration file completely broke the Xenomorph AI in the ill-fated, frankly awful Alien: Colonial Marines. That typo: "teather" instead of "tether," fundamentally broke the game's flow and pacing, as the aliens were less aggressive than they should have been. Fixing the mistake doesn't magically turn the bad game into a good one, but it does ramp up the tension significantly. As Alessandro said:
"It seems the Xenomorphs function on zones that the AI uses to define their area of attack. These zones feed information to the enemy in question, relaying the player's position, calculating routes to new zones and mapping out exits. The problem with the typo seems to be that the compiled code runs with the error intact. Instead of flagging it, the AI simply never was able to register new zones for the AI to move to. The tethers were never transferred, and as such the Xenomorphs acted erratically and, most of the time, simply dumb."
It's made Gearbox look a little silly, as this mistake should never have made it through – though it does highlight how challenging it cab ne top ship games in the first place. At the very least though, Gearbox is having a bit of fun with it. In a new Job listing on the company's website, there's an opening for a Programming Copy Editor.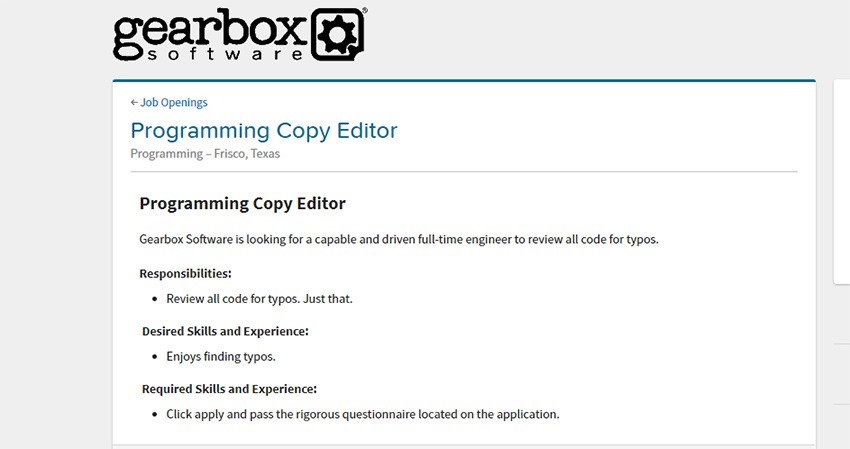 "Gearbox Software is looking for a capable and driven full-time engineer to review all code for typos," says the listing states. Here's what the job entails:
Responsibilities: Review all code for typos. Just that.
Desired Skills and Experience: Enjoys finding typos.
Required Skills and Experience: Click apply and pass the rigorous questionnaire located on the application
Clicking through to the application asks applicants to "respond with the correct spelling: tether or teather." It's obviously a good natured jab at themselves, because if everybody's laughing at you, you may as well laugh at yourself.
Last Updated: July 18, 2018