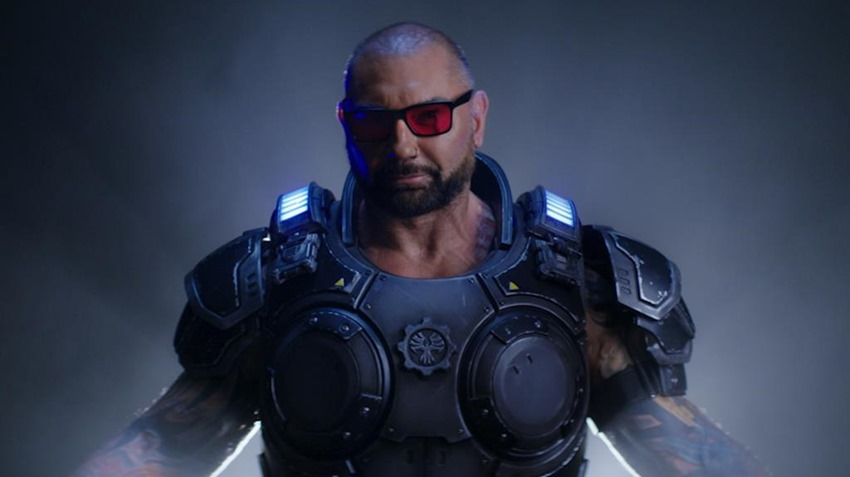 However you spin it, big Dave Bautista has a resume that most entertainers would kill for. The hulking bruiser made the king of kings bleed in a climatic Wrestlemania showdown, gave a young Superman a run for his money and helped save the day from galactic threats in the Guardians of the Galaxy films. Now, the man who was simply known as the animal in the WWE (or Bluetista in a return to the ring that wasn't exactly well received) is about to face his greatest challenge yet: Multiplayer mobs.
Game developer The Coalition revealed that the WWE legend and Marvel Cinematic Universe mainstay will be a playable character in Gears 5 come September 15, with his likeness appearing in the multiplayer modes of the September sequel. "Dave has long been passionate about joining the Gears franchise, and we're thrilled to be working in partnership with him to bring his signature WWE style to the game," The Coalition wrote on the Xbox blog.
The iconic attitude of WWE's Batista will be incorporated into 'Gears 5' as a multiplayer skin, allowing both Gears and wrestling fans alike to jump into the action as Batista across all multiplayer modes including Horde, Versus and Escape.
"It's been a long time coming, but I couldn't be happier that we're finally making Dave's dream to be in Gears of War a reality in Gears 5," studio head Rod Fergusson added.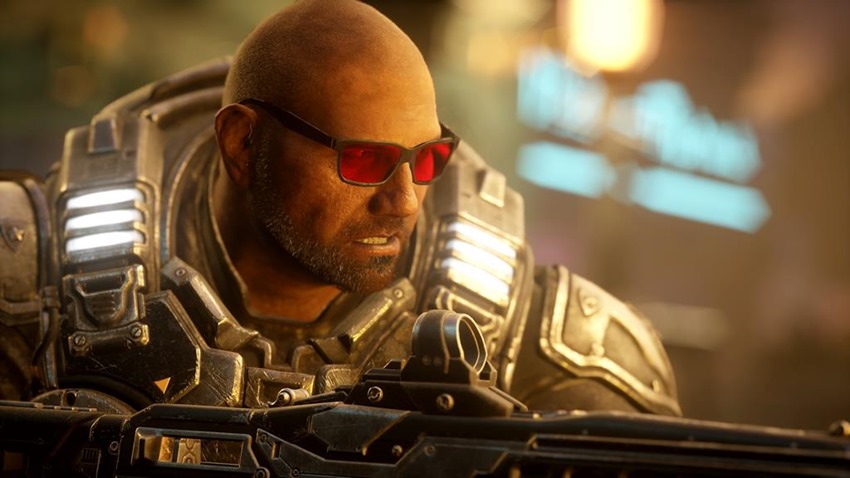 The iconic, larger-than-life persona of Batista fits perfectly in the Gears of War Universe, and the entire team at The Coalition can't wait to see him take on the Swarm and all other challengers in multiplayer. Dave and the WWE have been a pleasure to work with, and I'm hopeful this is just the beginning of our partnership.
As for Bautista? He summed up his thoughts in a tweet that was, shall we say, more succinct:
Bautista and Gears of War have long been intertwined together within media circles, like some sort of meaty and massively muscular collection of knots. Bautista pretty much looked like series protagonist Marcus Fenix, with the performer hinting numerous times that he'd love to portray the gruff soldier in a live-action film if it ever managed to escape development hell.
The Gears 5 collaboration will probably be the closest we ever get to having Bautista in that universe, as the status on that film project is forever in limbo. On the plus side, I'm hoping that we'll get to see more WWE stars rocking that COG armour and popping up in the Gears 5 multiplayer. Just imagine what John Cena would look like as a Gears of War character: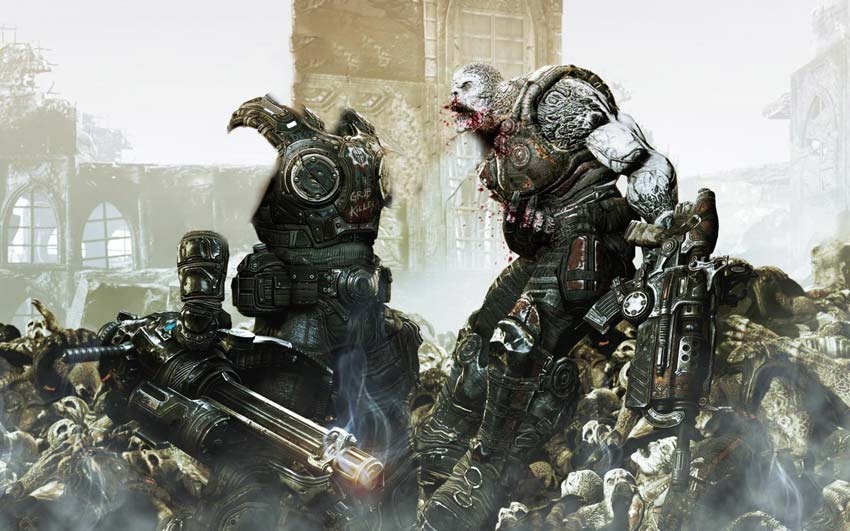 Gears 5 is out soon on PC and Xbox One, but reviews for it will be coming quicker than you can scream 'B is for Vreeeeeeem'.
Last Updated: September 4, 2019