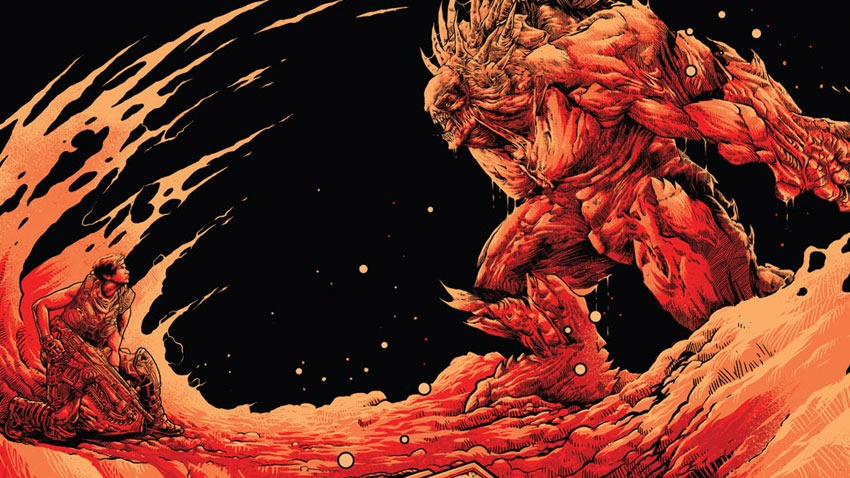 Gears 5! It's brutal, the best slice of action on Xbox and still the main reason why you can hear me screaming VREEEEEEEEEEMMMMM at odd hours in the night. Naturally, it's metal. And what do metal games deserve? METAL ALBUMS! That heavy metal sound that defined developer The Coalition's latest chapter in the Gears of War saga had some of the tastiest licks around, and now it'll be getting the vinyl treatment.
Not just any LP collection though! While having a vinyl soundtrack of 18 of the best tracks from Game of Thrones, Iron Man and most importantly Pacific freakin' RIM composer Ramin Djawadi is a treat in and of itself, it's the album cover art that is seriously making me want to buy a record player just so that I can own a collection of real modern art that was designed by Luke Preece:
The Gears 5 album will be out come February 2020, and it'll set ya back $35 for a visual treat that deserves to be hung in the Louvre. The standard edition has blacker than the blackest black times infinity discs, while a more limited edition will ship with transparent red and transparent orange discs.
Last Updated: November 20, 2019