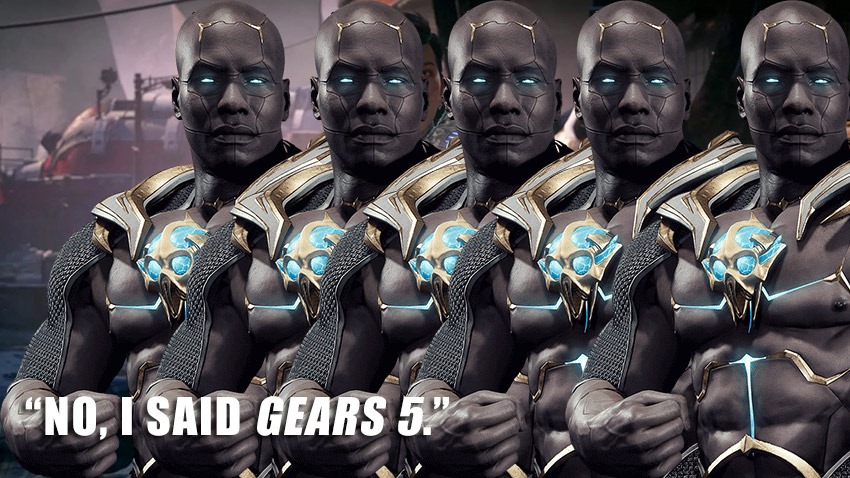 The burliest of soldiers, guns that happen to double as gardening tools and monsters with a face for radio. Sounds like Gears of War to me! Or in this age where video game titles sometimes get stupidly long, the much more hip and contemporary Gears 5. My fingers thank thee, developer Coalition Studio.
Microsoft's flagship franchise of big men chainsawing even bigger fellas in half returns soon and after Gears of War 4 put the franchise back on track, I'm ready to grab a Lancer, do a perfect reload and scream for someone to revive me when I get mauled in my hubris. Gears of War 4 was in many ways a passing of the torch for the series, as a new trio of characters stepped up to the plate to continue the fight in a world where peace is a luxury.
While Gears 5 did get a reveal at last year's E3, Coalition has been mum on details since then, keeping fans in the dark regarding the story of the sequel and where new character Kait's story will take her next. Thanks to a slip-up and the Internet's ability to grab details quicker than the Flash when he gets struck with a case of the Speed Farts (Thanks, ResetEra), we've now got a quick synopsis from the marketing materials that paints a delightful picture.
Delightful being subjective here, as it still suuuuucks to be a resident in the Gears 5 universe. Here's the synopsis: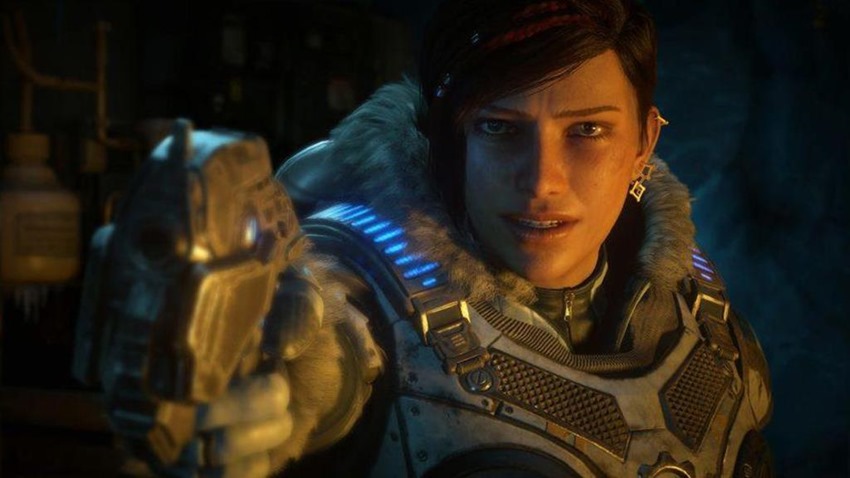 The world is crumbling. Humanity's reliance on technology has become their downfall and enemies are uniting to wipe out all survivors. As Kait you must journey across the biggest, most beautiful Gears world to uncover the origins of the Locust, and fight with your squad to protect what's left.
The listing also provided details on Gears 5's multiplayer options, which aren't straying too far from its traditional offerings:
Local split-screen co-op
Online co-op
Cross-play between Xbox and PC
Explore Sera – Skim across glaciers, sail over deserts and descend into sunken ruins to discover the largest and most diverse Gears world ever created
4K Ultra HD resolution, HDR and 60 frames per second
There's also mention that additional "features, co-op and competitive modes" will still be announced, so here's hoping that Horde Mode makes a return. The best mode of course. You can expect to see Gears 5 shown off in a few weeks, at Microsoft's E3 2019 press conference which is going to be its longest one yet. Hope you've got a bucket on standby because brand new video game trailers call for drastic measures to be taken so that they aren't missed.
Last Updated: May 28, 2019