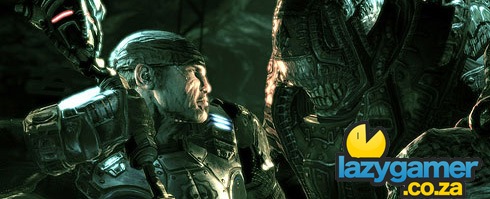 Rumours have been swirling about that Epic would be releasing, or at the very least announcing a second sequel to Gears of War this year. After backtracking from saying that the next Gears game would launch on the next Xbox, Mike Rein has said that Gears 3 will be on the 360 – and 2010 would seem a good year for it. After all, Gears of War launched in November 2006, with its sequel coming two years later in 2008.
Fans of patterns are bound to be upset, as Mark Rein's confirmed that not only will there not be a Gears of War 3 this year, there are going to be no Epic releases at all in 2010.
"We don't have any games coming out in 2010," said Rein, "so from a games standpoint, it's more about our customers' games, right? Already this year we've seen some pretty great games this year – Mass Effect 2, BioShock 2… and Arkham Asylum coming out in 3D, the GOTY [game of the year] version, so that'll be kinda cool."
It's probably a good thing, if the multiplayer's longevity is to be considered. There's a little game called Halo Reach being released in September that might've stolen Gears' multiplayer glory had it been released this year.
Honestly though? I'm sadder at the implication that there'll be no new Shadow Complex from Epic-owned Chair Entertainment this year.
Source : G4TV
Last Updated: March 16, 2010